ATV Road and Trail Systems Have Positive Economic Impact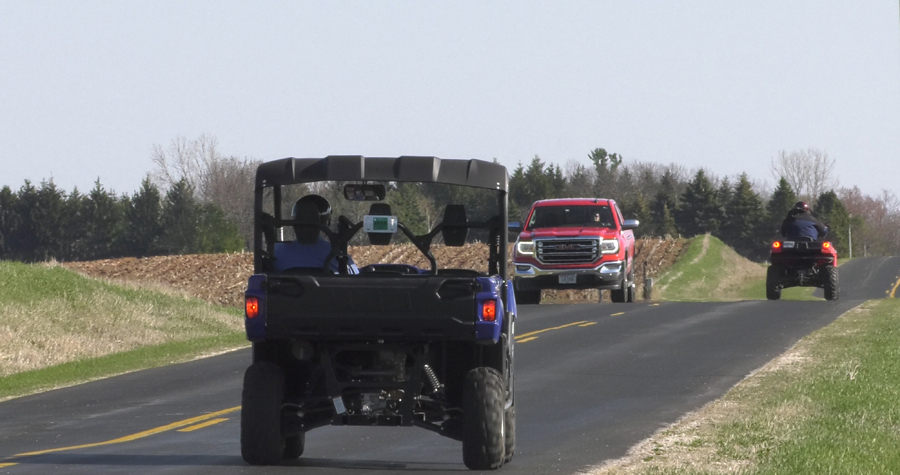 By Ray York, Business Counselor for the Sheboygan County Economic Development Corporation (SCEDC) and the Small Business Development Center (SBDC) at UW-Green Bay
Sheboygan County, WI - One of the Sheboygan County Economic Development Corporation's (SCEDC) missions is to encourage quality-of-life amenities that will attract workforce to Sheboygan County. The SCEDC supports the outdoor recreation initiative of the Wisconsin ATV/UTV Association (WATVA) and the Kettle Moraine ATV Association (KMATVA). These organizations are proposing an ATV/UTV road and trail system which are a strong example of outdoor recreation that connects communities and supports the 'work, live, and play' culture that Sheboygan County values.
The WATVA and the KMATVA will be hosting a community workshop on Thursday, April 25th at 6:00 p.m. at the Plymouth Snow Rangers, located at W4804 County Road C, Plymouth, WI. This event will emphasize education and safety, covering subjects such as how to establish more trails, where to legally ride, and misconceptions of ATV laws.
"We decided to host and facilitate a series of community informational workshops," stated Randy Harden, Sheboygan County resident and President of WATVA. "Our goal is to attract local ATV/UTV enthusiasts and to educate them on our initiatives. We also want to learn from residents about potential property and land availability for access to possible trail heads, an off-highway vehicles (OHV) park and a more established road/trail network."
'The WATVA promotes shared leadership that strengthens the ability of Wisconsin's local ATV organizations," said Randy. "WATVA is committed to providing educational programs and materials for youth and adults alike, and to encourage awareness of the impact drivers have on the future of the sport and industry of OHV."
ATV/UTV road and trail systems have shown positive economic impacts on rural communities and promote outdoor recreation in Wisconsin. Recently, UW-River Falls conducted a survey on the economic impact of the Jackson County ATV trail system. The economic impact resulted in a minimum of 118 jobs created/sustained, $2 million in labor income, $4 million added to the Jackson County economy, and $7.8 million of total economic activity (mostly labor income and profits). With minimal current ATV road and trail systems in Sheboygan County, implementation of a full road and trail network could have a solid economic impact with no municipality funding needed.
"Motorized trail use is an important component of outdoor recreation in Wisconsin, and is an enjoyable activity for all ages," said Tim Rohrer, President of the Kettle Moraine ATV Association. "Places to ride, and trails that connect communities, provide recreationalists with varied landscapes to enjoy the Wisconsin outdoors. Motorized-use roads and trails also provide important assets for economic development and tourism within our rural communities."
Some Sheboygan County communities have recognized the potential benefit of a road and trail system. The Townships of Scott and the Village Glenbeulah have already granted access to ATV/UTVs on designated roads. With the potential to add trail systems, the road access in municipalities will play an integral role in getting a fully connected system through Sheboygan County.
The Sheboygan County community would benefit from an ATV/UTV road and trail system. Groups like the WATVA, and local ATV/UTV clubs, do a great job in safety education, community outreach, and hosting events to create the 'work, live, and play' environment that fosters the continued economic growth in our County. Together, let's make this happen and drive more success in our communities!
For more information about SCEDC services and missions please email at info@SheboyganCountyEDC.com or call (920)452-2479.
For more information about WATVA initiatives, free information workshops, and local road and trail systems, please email Randy Harden, President of WATVA, at randy.harden@nohvis.com or call (920) 694-0583.
By Ray York, Business Counselor for the Sheboygan County Economic Development Corporation (SCEDC) and the Small Business Development Center (SBDC) at UW-Green Bay