Downtown Sheboygan Pop-up Shop Applications Released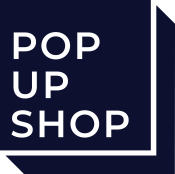 Sheboygan, Wisconsin The City of Sheboygan, Harbor Centre, and Sheboygan County Economic Development Corporation announce the launch of the downtown Sheboygan pop-up shop initiative. Introduced in the early 1990s in large urban cities, pop-up shop retail is making their way to small downtown across the nation. Pop-up shops are temporary retail spaces that sell merchandise of any kind. From art to fashion to tech gadgets and food, pop-up stores are exciting because they create short-term stores that are as creative as they are engaging.
Everyone in Sheboygan County can start a pop-up shop. Big name brands have tested out the pop-up concept, as well as local artists, makers and fashion designers who have all become increasingly popular in the pop-up scene. The program will provide retail space along 8th Street in downtown Sheboygan at low-rate, short-term leases to local entrepreneurs. Selected applicants will occupy vacant storefronts and/or share retail spaces throughout the fall and holiday shopping season with the goal of long-term occupancy after program completion.
"Growing the retail base in downtown Sheboygan is critical to a successful community. Pop-up shops is a low-cost alternative to the development additional retailers and has been successful in smaller Wisconsin communities like Viroqua, where Sheboygan's program is based", stated Paul Rudnick, Vice President of the Harbor Centre.
This program will accomplish the following items: 1) enhance the look and feel of downtown, 2) enhance the retail core of downtown with more merchants and products, 3) reduce a negative visual impact of vacant storefronts, 4) generate more traffic and shopping downtown, 5) offer a low-cost option for local businesses.
If you have a business idea that you have always wanted to test the market with, this is your opportunity. Please visit www.harborcentre.com for the application criteria and application. There is a nominal fee to apply and the deadline is June 28, 2019, at 4 p.m.
If you have further questions, please contact John Motiska, Harbor Centre at jmotiska@harborcentre.com