Dura-Trel, Inc. Breaks Ground on New Manufacturing Facility
Sheboygan Falls, WI – Dura-Trel, Inc. broke ground on a new manufacturing facility on Thursday, July 26th at 115 Vision Parkway in Sheboygan Falls.
Dura-Trel is one of the world's leading manufacturers of vinyl lawn and garden products. The family owned and operated company has rented their manufacturing space in Sheboygan Falls for the last twenty years and is excited to break ground on their new facility, which will be 67,200 square feet.
Construction of the facility will begin summer of 2018 and Dura-Trel, Inc. will be complete in the Spring of 2019.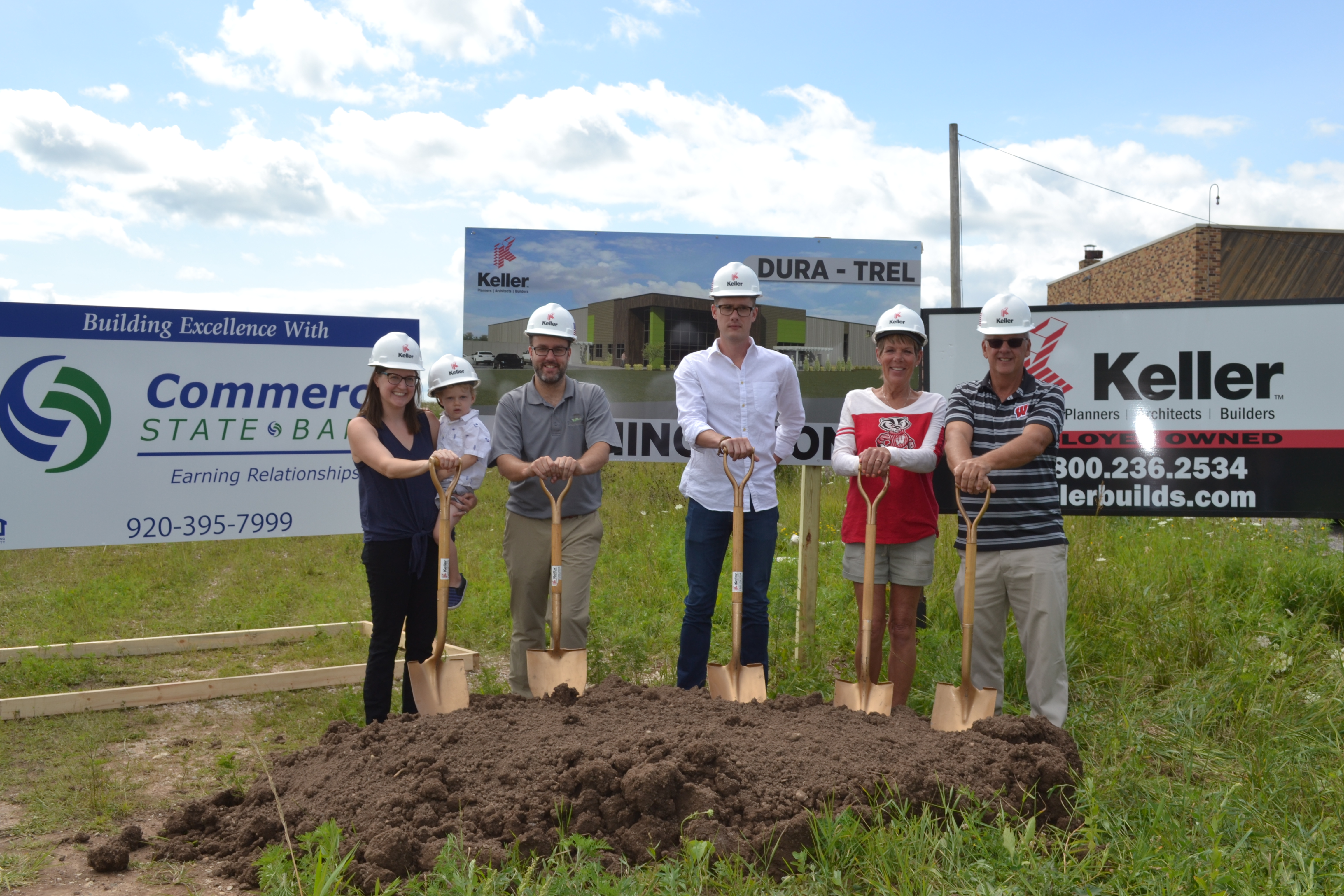 Pictured left to right:
Doug Schwalbe (Keller, Inc.), Tony Tislau (Keller, Inc.), Bryan Schnettler (Dura-Trel, Inc.), Adam Lamonska (Dura-Trel, Inc.), Bob Schnettler (Dura-Trel, Inc.), Tom Brickley (Commerce State Bank)
For more information on Keller, Inc., Top Metal Builder in the Nation as reported by "Metal Construction News" visit
www.kellerbuilds.com
.