Pop-up Shops: A Proven Model to Grow Downtown Retail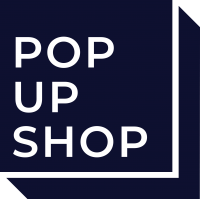 By Ray York, Business Counselor for the Sheboygan County Economic Development Corporation (SCEDC) and the Small Business Development Center (SBDC) at UW-Green Bay
Sheboygan, WI – The Harbor Centre Business Improvement District (BID) in the City of Sheboygan is implementing a pop-up shop program that has influenced downtown retail growth in other communities. The Sheboygan County Economic Development Corporation (SCEDC) supports community development strategies. The pop-up shop program of Harbor Centre BID is a local initiative in coordination with the City of Sheboygan, SCEDC, and the Small Business Development Center (SBDC) at UW-Green Bay that will help promote local business and improve the local economy.
So, what is a pop-up shop? A pop-up shop is a temporary retail space that helps entrepreneurs test out the pros and cons of a retail location and helps business owners that are considering brick-and-mortar stores by providing affordable insight into the marketplace.
"Growing the retail base in downtown Sheboygan is critical to a successful community. Pop-up shops are a low-cost alternative to the development of additional retailers and have been successful in smaller Wisconsin communities like Viroqua, a model on which Sheboygan's program is based," stated Paul Rudnick, Vice President of Harbor Centre BID.
Viroqua Chamber-Main Street has won awards and received grants based on their successes and continued efforts of their pop-up shop program. The program took what once was a tired Main Street community, with little retail, to a bustling downtown. "The simplicity of the program is what makes it so effective," said Viroqua Chamber-Main Street Executive Director Nora Roughen-Schmidt. "The program is easy to digest, easy to explain and is a win-win for business and landlord participants."
Storefront Magazine states that a pop-up shop space is a real opportunity for an entrepreneur to launch a brand. The pop-up model helps a business connect with customers and build a stronger relationship with a community. Building awareness, excitement, and testing new markets are some of the offerings a pop-up shop brings to a community. Also, with the U.S. Department of Commerce estimating that 85+% of sales are still completed offline, the pop-up model allows an added retail channel for Sheboygan County retailers only selling online.
"The Harbor Centre BID is here to inform visitors and residents about all that Sheboygan has to offer," said John Motiska, Executive Director of Harbor Centre BID in the City of Sheboygan. "Our mission is to strengthen Sheboygan's sense of community and encourage businesses that will improve the quality of life of Sheboygan residents, and also improve the tourist experience. Pop-up shops will be a great initiative to get our Sheboygan entrepreneurs into a space in the Business Improvement District to test their products."
Our Sheboygan County communities will benefit from pop-up shop opportunities that will diversify and strengthen our downtown districts. The SCEDC and the SBDC at UW-Green Bay is proud to participate in this program and offers entrepreneurs business planning assistance for their ideas. Sheboygan County entrepreneurs should consider a pop-up shop with the Harbor Centre BID, which will be launching over the 2019 holiday season. If you have a business idea that you want to test, please visit harborcentre.com/pop-up-shop for the criteria and to apply. The deadline for application is June 28, 2019 at 4 p.m.
For more information about SCEDC entrepreneurial services please email or call at info@SheboyganCountyEDC.com or call (920)452-2479