Water's Edge Condominium Project Breaks Ground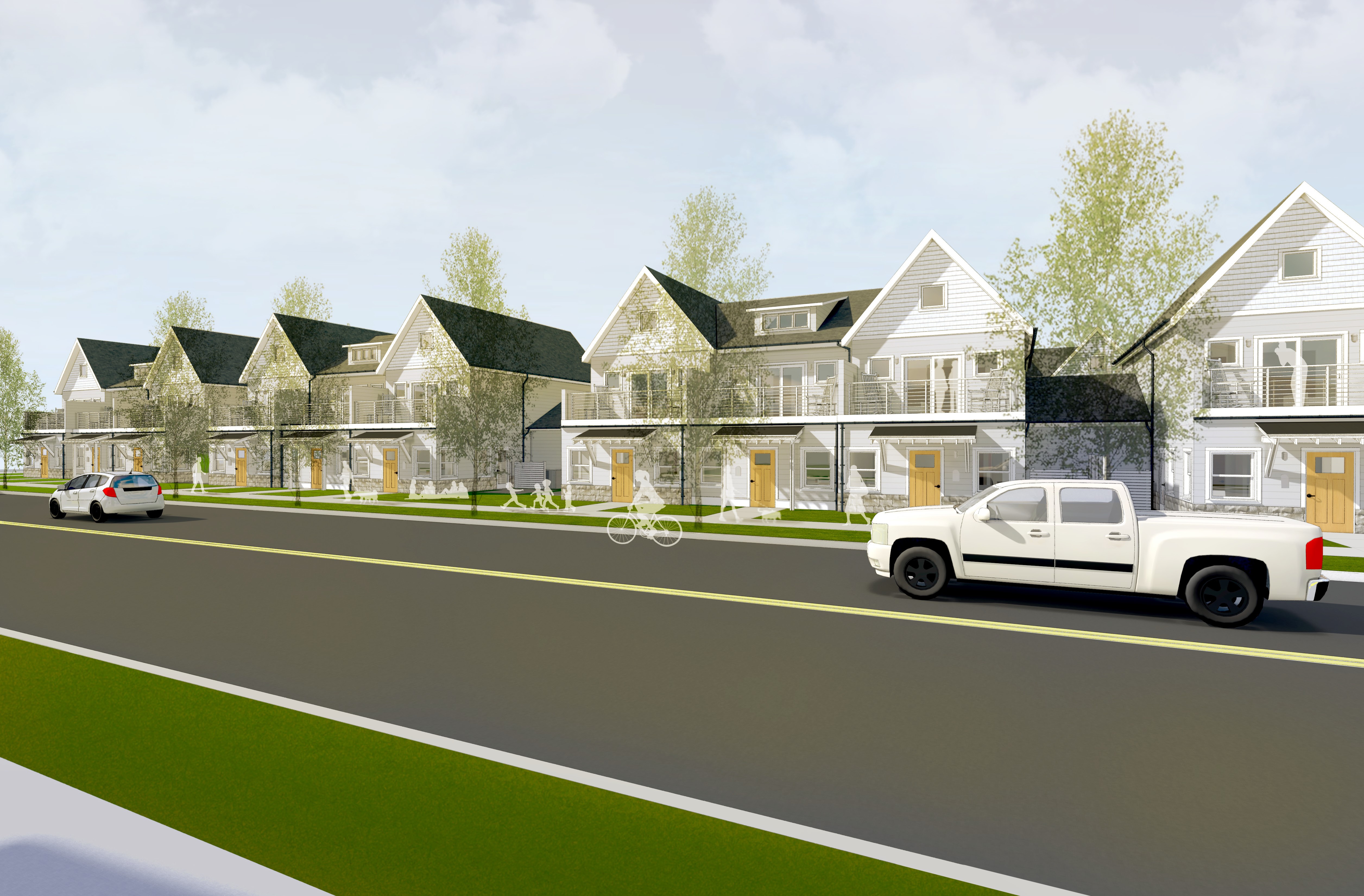 Sheboygan, Wis.­ (November 1, 2018) – Waters Edge Development of Sheboygan, LLC, is pleased to announce the unveiling of its 32 unit two-bedroom one and a half bath condominium project called Water's Edge located on the Sheboygan River at 15th Street between Wisconsin and Niagara Ave.
"The property had been used in its long history as a lumber staging and storage area. The property being adjacent to the beautiful Sheboygan river and across from Kiwanis park lead us to believe the best site re-development would be condominium living. Recent survey data and real estate broker reports illustrated a strong demand for condo products in a mid-market price point, that is what we intend to deliver with the Water's Edge project." Said Paul Weaver, Development Team Member.
The two-story condos will feature beautiful finishes such as stainless-steel appliances, designer cabinets, 9 ft+ ceiling heights, full-size washer and dryer, closets and stone countertops. Water's Edge will boast many amenities, including either a one or two car garage, off street parking, walk out balconies off the master bedroom, river access, and many with personal views of the river.
Water's Edge Development group worked with Galbraith Carnahan Architects out of Wauwatosa on the unique design for this project. The development is estimated at $7M, with a target selling range of $250,000 or less. Construction on Water's Edge is scheduled for completion starting early Summer 2019.
"We're excited to see Waters Edge begin to take shape on the old Richardson Lumber site. Nick Carnahan, Partner of Galbraith Carnahan Architects said. "Projects that create a unique, special place in the world while breathing new life into the surrounding community are the prime motivating reason we come into the office each morning. It's great to see this new housing option taking root in Sheboygan."
Water's Edge is a development of Water's Edge Development of Sheboygan, LLC, comprised of three experienced developers from Southeast Wisconsin.
Media is invited to cover this event between 1:30 PM and 2:30 PM on Thursday, November 1st.
For more information contact:
Contact: Paul Weaver
414-731-0795, paulw@project4services.com