Wisconsin IoT Hosting Fourth Quarter Symposium December 14
SHEBOYGAN COUNTY, WI — The WIoT will host their fourth and final symposium of 2021 on Tuesday, December 14th, at the Bull at Pinehurst Farms in Sheboygan Falls at 1 Long Dr. The symposium will run from 8:00 a.m. to 12 p.m. and feature presentations from Nicole Cowell of Kohler Co., Brian Schauf of Schreiber Foods, and Tim Dickson of Generac as well as a networking breakfast.
Nicole Cowell is the Senior Legal Director of Data Privacy at Kohler Co. and an International Association of Privacy Professionals certified executive privacy leader and Data Protection Officer. Cowell launched and lead Kohler Co.'s 3+ year project to implement a global data privacy function to support business innovation with an enterprise-wide global framework and standards.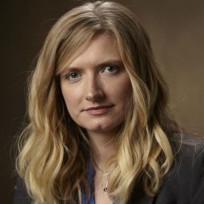 Kohler has a unique privacy program structure of a cross-functional Center of Excellence with a team of IT and Compliance Data Privacy and Protection experts. Cowell co-leads this Center of Excellence which focusses on partnership throughout Kohler Co. with a business-minded approach to leveraging privacy regulations and consumer privacy demands as a market differentiator.
In her Keynote address, Cowell will cover how any company can approach Privacy with an ROI mindset, capitalizing on the demand for strong privacy and security practices in the global market.
Brian Schauf is the Director of Innovations at Schreiber Foods with more than 20 years of experience as a technical leader in manufacturing and engineering services organizations. At Schreiber Foods, Schauf focuses on utilization of operations data and automation. He has been involved in the testing, development, and implementation of a wide variety of modern technologies as well as owning the challenges of being able to take advantage of technological change.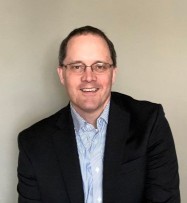 Schauf's industrial background in food and pharmaceuticals, business background in innovation and business development, and technical background in process technology, automation, and data demonstrate his extensive experience in the data and automation advancement sectors.
In his presentation, Schauf hopes to continue the conversation around industrial applications of industry 4.0 tools, with a specific focus on data intensification and data utilization in the process world.
The final speaker of the symposium will be Tim Dickson, the Chief Information Officer at Generac Power Systems. Dickson joined Generac in 2020 to create and execute an enterprise-wide IT strategy and digital architecture as the company transitions to a global energy technology solutions company.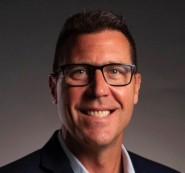 Dickson is well versed in the IoT world, having worked with major consumer-facing organizations like Laureate, Motorola, Dell, HP, and IBM. In his presentation, Dickson will give an overview of Generac's Internet of Things business journey.
Register for the WIoT's final symposium at https://wisconsiniot.org/events to experience another opportunity to hear from industry leaders in the IoT sphere.
###