Retail Trade Area
Primary Retail Trade Area Map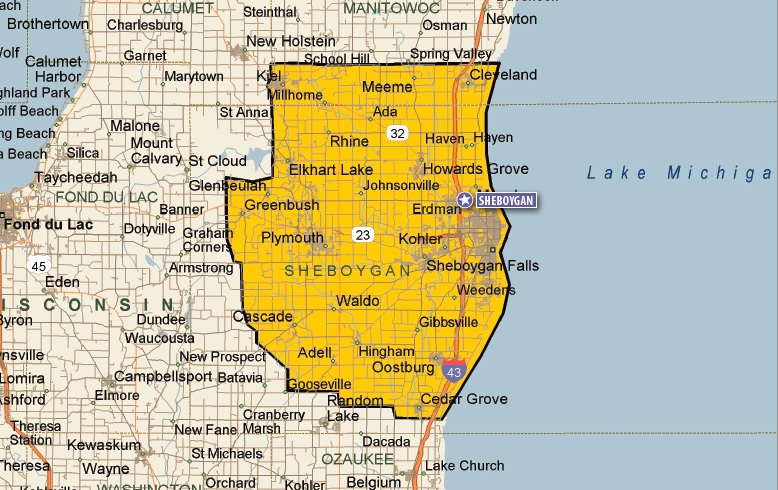 The SCEDC and Town of Sheboygan are working with The Retail Coach to identify market-based retail opportunities in the WI-42 corridor. In March 2016 the primary and secondary retail trade area was identified using cell phone data.
Estimated population of 115,000
47,350 households
Median household income of $53,260, greater than the state average
Using this data, a retail gap/opportunity analysis was run. Below are some highlights of retail opportunities currently existing in the Sheboygan Retail Corridor:
$36 million for Sporting Goods, Hobby, Book Music Stores
$194 million for Foodservice and Drinking Places
$131 million for Clothing and Clothing Accessories Stores
$21 million for Electronic Stores
$119 million for Grocery Stores
For a full copy of the area demographics and retail gap/opportunity report please contact Brian Doudna: Doudna@Sheboygancountyedc.com.
You can download a one-page information sheet here. Dane has the following reports:
2016 Community Demographic Profile
2016 Primary Retail Trade Area Demographics, Gap Analysis, and Retail Market Profile
2016 Secondary Retail Trade Area Demographics, Gap Analysis, and Retail Market Profile
2016 Workforce Population
List of active residential construction projects
Information on type of job growth
Testimonials from retailers in the corridor