Dr. Joseph Sheehan
Executive Director
Sheehan@SheboyganCountyEDC.com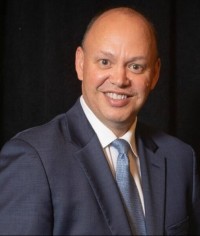 Prior to Joe's role as Executive Director for the Sheboygan County Economic Corporation, he served as superintendent of the Sheboygan Area School District for the past 8 yrs. He joined the school district as an associate principal of Urban Middle School in 1989 and has served in a variety of roles since then, including principal of Madison Elementary school and director of personnel services.
Prior to joining the Sheboygan Area School District, Joe worked in Houston, Texas as a teacher, a coach, and an assistant principal. "I am a firm believer in the human potential," says Joe. I believe that the role of a leader is to coach others to live up to their professional and personal potential."
Joe has taught Executive Coaching and Educational Leadership courses at the undergraduate and graduate levels.
Joe holds a number of degrees including his Bachelors of Science in Social Studies, Secondary Education, and Psychology. He also holds a Masters Degree in Educational Administration from the University of Houston and a Ph.D. in Educational Leadership from Marquette University. Joe has continued his education through graduate courses at the University of Saint Thomas and Marquette University.
Joe serves in various capacities in numerous clubs, committees, panels, and task forces.