Chesebro's volunteer roots run deep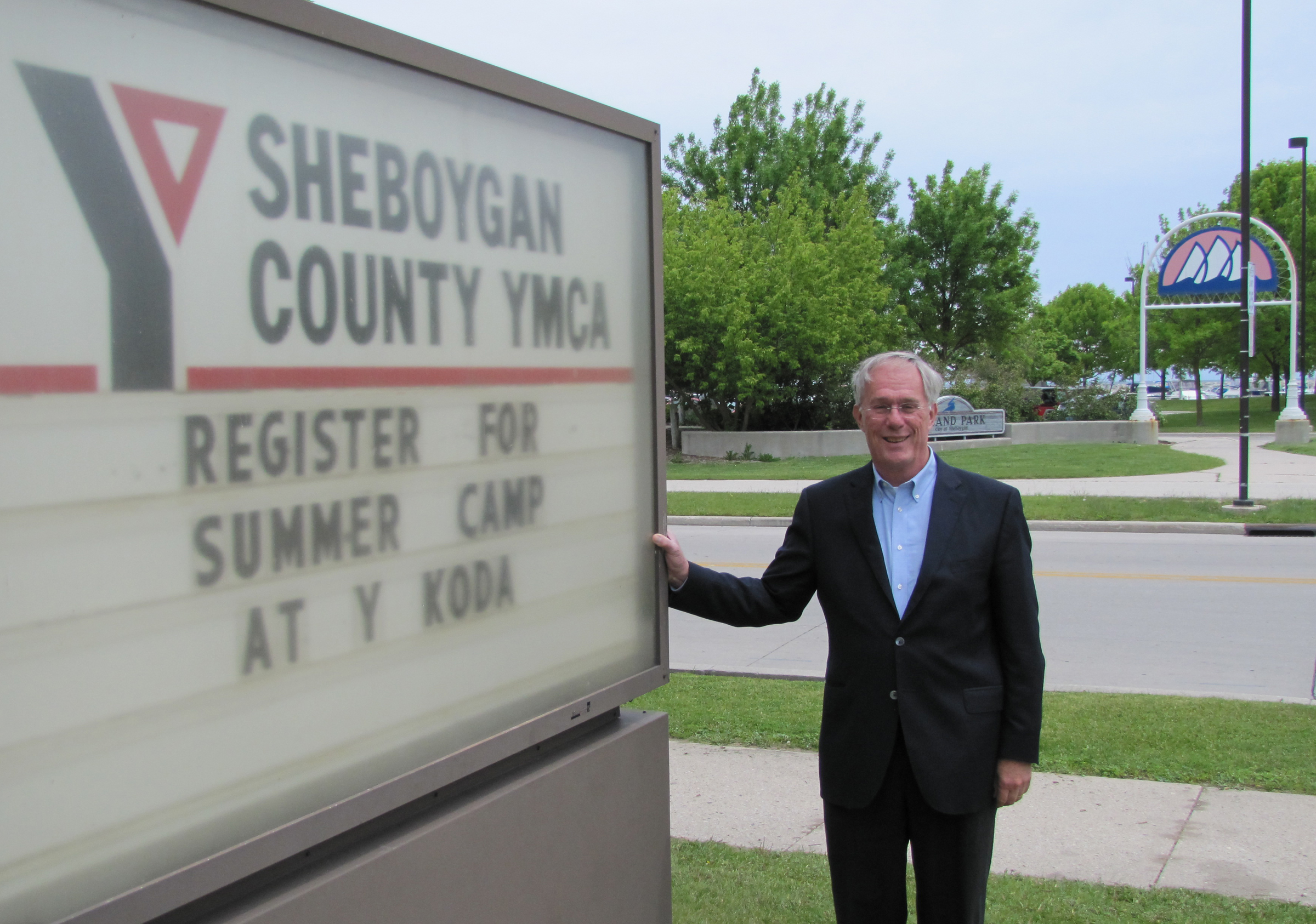 Dynamic companies that give back to the communities where they operate. Just another reason why Sheboygan County is a great place to do business! Thanks to The Business News for allowing us to share this story!
Chesebro's volunteer roots run deep
Giving back is part of family-owned Sheboygan company's long history
It only makes sense that the third generation owner of an "All American" family-owned, American-made company is "All American" when it comes to giving back.
Bob Chesebro, chairman and CEO of Wigwam Mills Inc., is a third-generation family owner of Wigwam Mills, a manufacturer of branded performance socks. He has called the Sheboygan area home all his life, with the exception of when he attended college. Chesebro joined the company after earning a bachelor of arts from Carleton College in Northfield, Minn., majoring in history and minoring in economics. He also received a masters of business administration at the University of Michigan Business School. Chesebro joined the company in 1960, and assumed the position of president in 1968. In December 2010, he became chairman and CEO. And justifiably so, he has deep roots in the community that were planted by his father, Bob Chesebro Sr., as well as his grandfather, Herbert. Those roots include a strong and concerted effort to give back to his hometown that borders Lake Michigan.
"I was raised in a family that believed in supporting the community," said Chesebro. "My dad was active in the Rotary Club and supported the Sheboygan United Way and Camp Evergreen. My mother was on the board of the [now defunct] Deland Foundation for needy children. I learned that you find a way to volunteer. I knew I needed to make time to do it and follow up on my promises."
Chesebro said everyone has some talent they can contribute through volunteerism. For him, it's largely rooted in fund-raising, although he is the first to admit that the fund-raising of today is dramatically than it was in decades past due to the economy. "One day, I teased the director of the United Way, who has the designation of CFRE for certified fund raising executive, that I'm a UFRE – an uncertified fund-raising executive. It's about reaching out to personal contacts who care about the community," he said.
That's definitely something with which Chesebro is well versed. By his estimates, he's been a member of the Sheboygan County YMCA since the late 1940s and has been involved on every local capital campaign for the Y for nearly 40 years. Most recently, that included conducting $7.6 million capital campaign intended to upgrade the Sheboygan facility, Camp Y-Koda and the Sheboygan Falls facility. Chesebro enjoys using the Y for exercise during the winter especially the swimming pool.
Another of Chesebro's areas of focus is Camp Evergreen, the Sheboygan County facility serving special needs citizens and providing respite for their caregivers. Chesebro's father has served on the camp's board of directors and Chesebro "inherited" a role on the board in the 1980s. "I actually got a call to attend a board meeting, and at first I said, 'You have the wrong Bob. I'm Bob, Jr.' Then they said, that my dad had retired and I'd been elected to replace him. So, I went and I told them, you can't just send a letter to get enough funds for the operation. You have to make personal contacts," he said. Chesebro promptly got involved with the camp and revitalized the fund-raising to build a much-needed new and modern facility and hired a new director to run the camp.
"Of all the things I've done, the most satisfying has been Camp Evergreen because I did so many things that I believe helped to save the camp. If we hadn't taken the steps we did, it would not have survived," he said.
Chesebro also served on the recent Salvation Army capital campaign for a major addition to its homeless shelter and facility.
Chesebro has long-running involvement with the Sheboygan Downtown Rotary Club; he celebrates 45 years of service this year and both his father and grandfather were Rotarians as well.
In April, Chesebro was named 2012 Sheboygan Good Citizen of the Year for his pivotal role in supporting and advancing the Sheboygan community.
Chesebro has contributed to other local organizations including Lakeland College, Sheboygan County Chamber of Commerce, United Way and Boy Scouts. He is also an active member of St. Clement Parish in Sheboygan.
"Sheboygan is a wonderful area," he said. "People in the community are friendly, it's a very well kept community — people take pride in their homes, we have a lot of parks and it's a great place to raise children and have a family. In addition, there are a lot of privately owned companies and a significant number of people in these companies contribute to the betterment of the community."