ESL taught in local Firm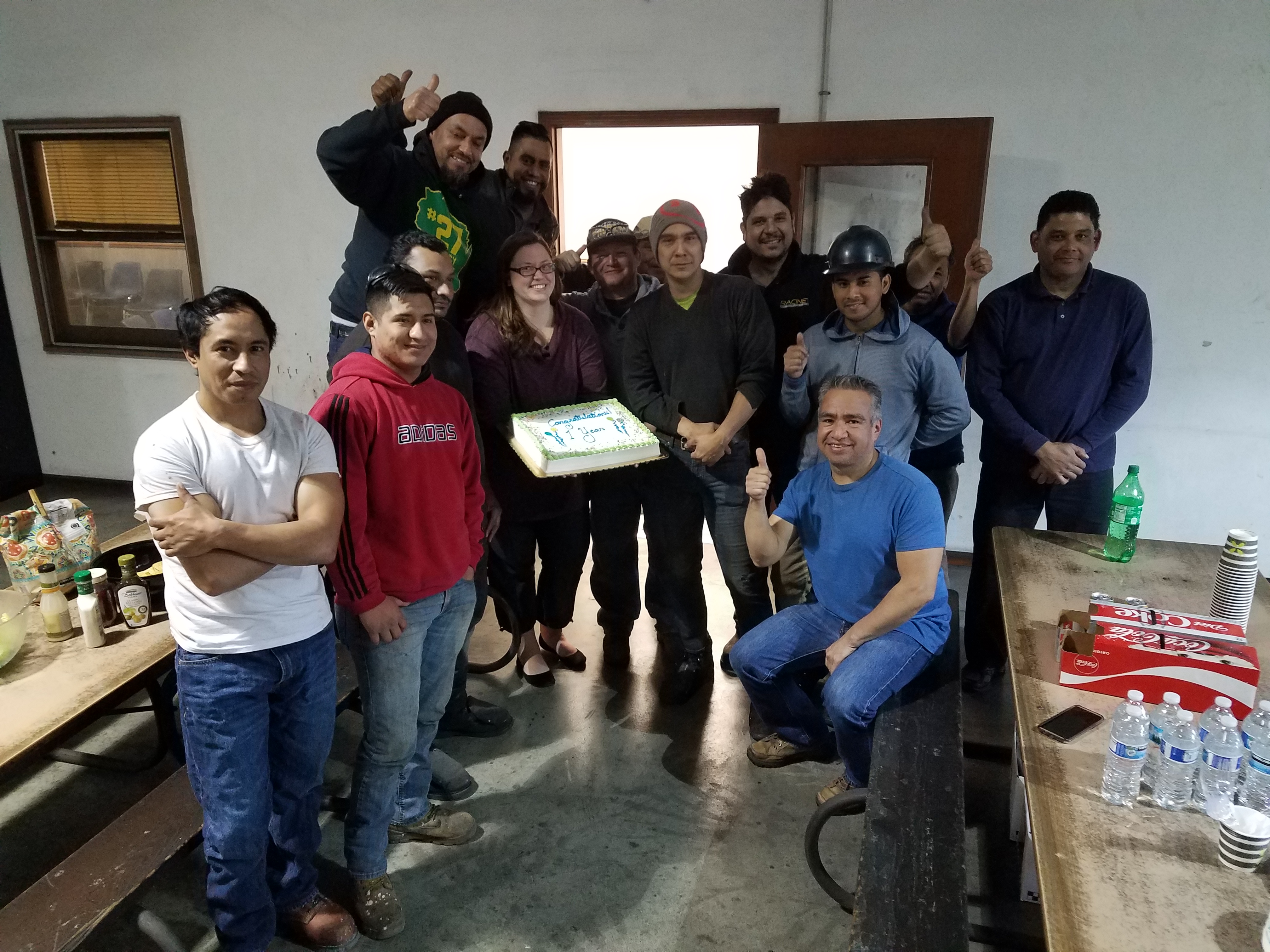 On September 28, 2018, the Literacy Council received an email from Willman Industries in Cedar Grove wanting to know if we could set up English literacy classes at the foundry for their Hispanic employees who wanted to improve their reading and writing skills. "Is this anything you and your group can help us with?"
Could we ever!
By October 2, we lined up an enthusiastic tutor with a solid background teaching English-as-a-second-language for a weekly class. After negotiating a base hourly rate for our services (teaching and prep time, mileage, curriculum development, and administrative time), we rolled out the first class on October 22—less than one month after receiving the email inquiry!
Willman Industries has invested in its employees by paying for them to attend English class at the end of their shift. The class lasts one hour and the employees are often tired—nevertheless, attendance has been great. Besides learning English, "work" language including safety and basic communication with supervisors is included in many lessons. A questionnaire was sent to Willman supervisors asking if progress had been noted in their employees' English abilities eleven months after classes began. The response was very positive and Willman management has expressed their desire to continue the classes.
On October 28, 2019, the Literacy Council sponsored a celebratory luncheon for the Willman employees who have attended class for one year. Twelve students attended and several were awarded certificates of completion for stellar attendance. We are excited to continue partnering with Willman and want to make other county businesses aware of this possibility to work together.
The Literacy Council has been "in business" for 32 years in Sheboygan County, helping adults learn to read, write, and/or speak English better. Besides this successful alliance with an area business, we also offer one-on-one tutoring to adult learners and have tutors who teach a weekly U.S. Citizenship class at Lakeshore Technical College. We aim to flexibly serve where most needed in the community, and we couldn't do any of this without our caring volunteer tutors. Our trained tutors meet weekly with their adult students in public places such as Mead Library and work for a couple hours on their students' goals—whether that be to learn English; learn to read or write; study to pass the GED, the U.S. Citizenship test, or the driver's license test; work on employability skills and receive help creating a résumé or filling out work applications; and more.
The Literacy Council of Sheboygan County has evolved to meet the needs of our students and the businesses who employ them. We continue to seek avenues to reach adult students who need help with reading or with learning English. Let us know how we can help you!
Learn more about Literacy Council: Literacy Council of Sheboygan County