Proving the doubters wrong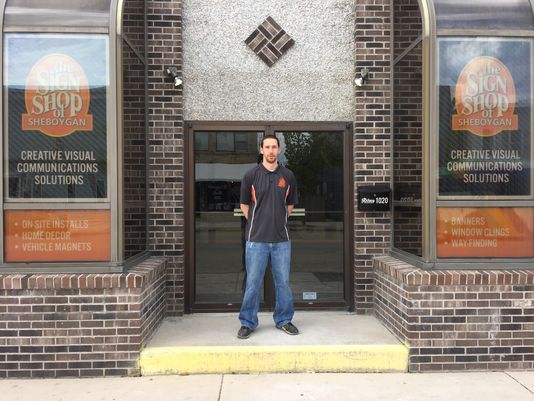 One thing that makes lenders very skeptical is aggressive financial projections. When an entrepreneur is purchasing an existing business and estimates a huge increase in sales, it will likely be a red flag.
That's what happened to Sam Clark of Sheboygan when he visited lenders a few years ago seeking financing to purchase The Sign Shop of Sheboygan.
"I was doing design work on my own, and was at the point when I was going to start buying equipment when I heard that Bill Grienke was thinking about selling his business and retiring," Clark said. "Right from the start, it was a good fit and we came to an agreement."
The challenge came when he took the agreement and his business plan to lenders. Clark was told that his financial forecast was too high and he needed to build sales and profit.
Clark and Greinke renegotiated the sale and agreed on a commission-based formula that would allow Clark to use earned commission to buy stock in the business. Clark was hired on as president of sales and marketing.
With 10 years of experience in the industry, and core classes in business management, Clark developed a plan and set a timetable of two years for being in a position to purchase the company. He immediately saw areas where he could grow sales.
He said, "I was already very involved with the community and had customers of my own that I pulled in. My goal was to have a quicker response time and lower price point. I took a look at the entire production process from the aspect of work flow and cost and how much time should be allocated for each job for a more measured approach."
Then, as he says, he put his foot on the accelerator.
"It was a push," Clark said. "Prices were too high and volume was too low. They had been going after a niche customer where we broadened the market and added products and capabilities."