Sheboygan Named A Top Small City for Business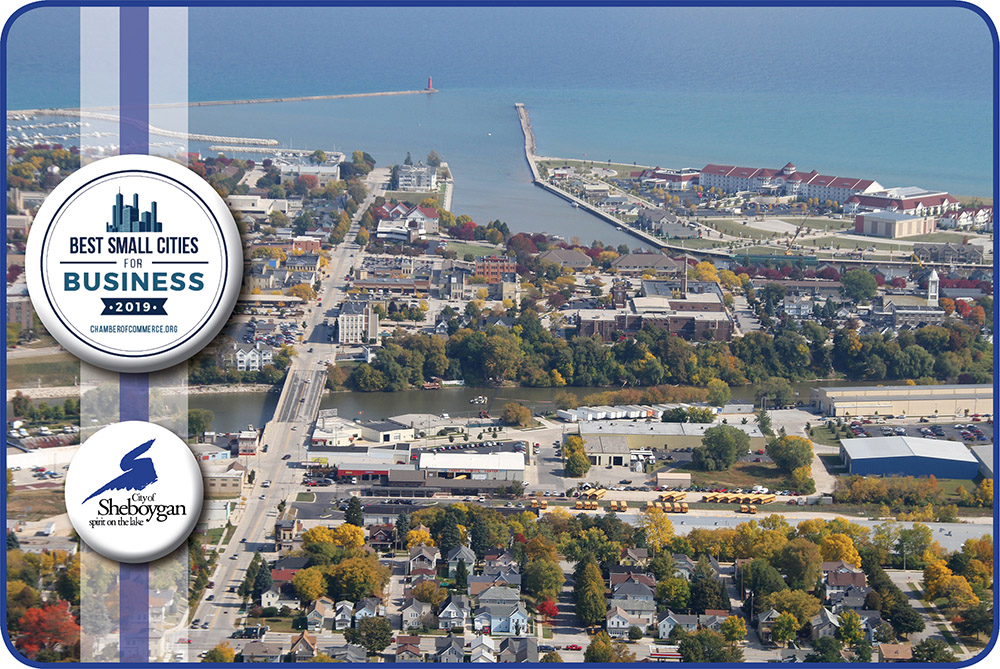 Sheboygan has recently been named among the top 20 "Best Small Cities for Business" by the Chamber of Commerce. According to the methodology, Sheboygan scored comparatively well in seven areas: regional price parities, job creation rates, per capita income, percentage of the young population with a Bachelor's degree or above, the median earnings of 25+ year olds with a Bachelor's degree, unemployment rates, and total sales figures / number of firms.
"Over the past decade the City of Sheboygan has worked hard on being a place where business can succeed," stated Sheboygan's Mayor Mike Vandersteen. "A thriving community must have a thriving business scene and vice versa. Only we can make our community better by helping each other and this mentality has been the secret to our success. When a business or entrepreneur wants to invest in Sheboygan, we are happy to partner with them."
The City of Sheboygan has been proactive to help others succeed for quite some time. The city led the charge to redevelop an old coal dock on South Pier into one of the most picturesque properties on Lake Michigan including building and owning the City's convention center. Last year the city invested over $10 million to build the SouthPointe Enterprise Campus bringing ~150 acres to shovel-ready status for firms.
"We are attentive to the needs of the local business community," stated Chad Pelishek, the City's Director of Planning and Development. "Now the need is for additional employees. In fact, the area's economy is so strong it has 3,000 unfilled jobs."
Not forgetting main street, the city has been more proactive than ever encouraging housing development suited for both millennials and baby boomers as peoples increasingly seek walkable neighborhoods. Thus, both answering a large firm need while putting more people in walking distance of our 'mom and pop' shops, making the whole community stronger. Perhaps the city's most innovative concept in this renewed urban landscape is the creation of its new urban live/work/play innovation district entitled FreshTech which seeks to bring employers downtown to take advantage of the waterfront and cultural amenities of the community core.
The City also offers businesses a subordinated loan program, two opportunity zones, TID district, ownership of key properties well position for development, partnerships that provide free business planning services, and the city will be starting a pop-up shop program in fall. In addition, the city has a Strategic Plan providing stability and predictability business can rely on.
Deidre Martinez, Executive Director of the Sheboygan County Chamber of Commerce, stated, "I am so proud that the community in which I personally live, work, and play is considered one of the top in the nation. Our small business community is innovative, collaborative, and truly believe in the ideology that we are 'Better Together.'"
Sheboygan tied for 18th place with Eau Claire, Wisconsin out of 162 communities. Small cities were defined by communities with populations between 50,000 and 250,000. Full rankings can be found at chamberofcommerce.org/best-small-cities-for-business.
For Additional Information, Contact:
Chad Pelishek, Director of Planning & Development
City of Sheboygan
920-459-3383