Sheboygan's River Bend Neighborhood Plan
View the River Bend Neighborhood Plan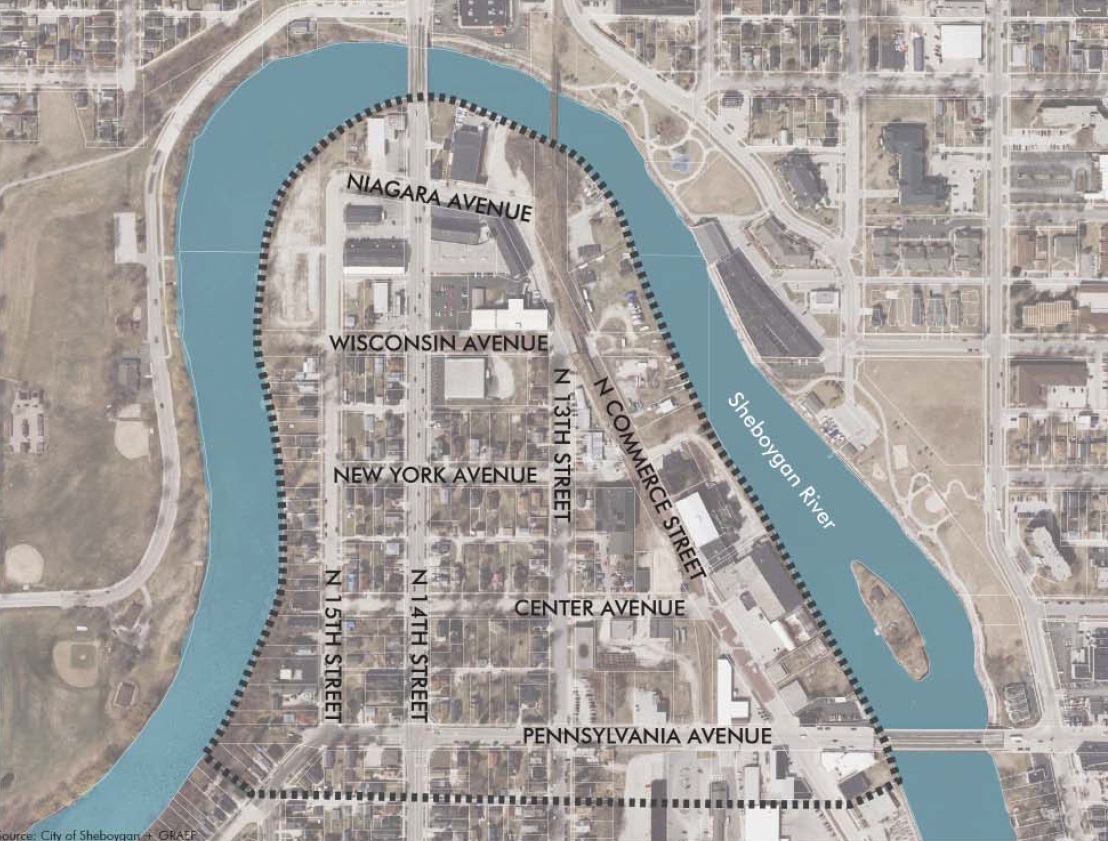 The River Bend Neighborhood Plan compiles an action plan of 11 recommendations related to the future growth and stability of the mixed-use neighborhood as the land use of several key sites transitions from industrial uses to commercial and residential. Upon approval by the Common Council, these recommendations may be used by the Council, city staff and departments or key community organizations to guide redevelopment opportunities in the neighborhood. Key recommendations include:
Infrastructure
Provide streetscape amenities along N. 14th Street.
Improve pedestrian crossings on N. 14th Street.
Reconstruct N. Commerce Street.
Secure public access to and alongside Sheboygan River.
Support river activities inclusive of soft boat launches, non-motorized recreation, and cross-river connections.
Redevelopment
As opportunities present themselves, consider amending zoning and future land use maps for River Bend neighborhood.
Support development opportunities at catalytic sites within neighborhood.
Housing Policy & Programs
Encourage rehabilitation of River Bend's one- and two-family housing stock to boost curb appeal, property values, property maintenance, and neighborhood confidence.
Support the ongoing rehabilitation of the commercial properties in River Bend.
Facilitate historic rehabilitation and adaptive retrofits of existing structures - residential and commercial in River Bend.
Identify and capitalize on opportunities to create coworking, start-up incubator and/or live-work spaces.