Nick O'Brien
FreshTech | Director of Innovation & Engagement
Website: https://freshtechinnovation.com/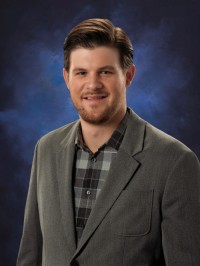 Nick O'Brien joined the Sheboygan County Economic Development Corporation in November 2019 as the Director of Innovation & Engagement for the FreshTech Innovation initiative. Raised and educated in northeast Missouri, Nick has called Wisconsin home since 2012. Since then, he has lived and worked in four different regions of the state (Wausau, Eau Claire, Milwaukee, and Sheboygan), continuously helping communities in Wisconsin activate their potential, using existing assets to create strong futures.
After earning a Communications degree from Culver-Stockton College in Canton, MO and starting his journalism career in Quincy, IL, Nick was introduced to his love for Wisconsin, it's people and culture when he relocated to Wausau to continue his broadcast career as a sports reporter and anchor at WAOW-TV. That role allowed him to travel around the state to cover everything from the Packers and Badgers to high school and winter sports. During that time Nick learned about and interacted with elements of Wisconsin that makes the state unique, which is what started fueling the passion he's developed for helping connect those assets for economic and community benefit.
In 2014, in an effort to free up availability on nights and weekends so that he could experience more of the state's offerings, Nick decided to take what he thought would be a short break from the sports broadcasting industry. Little did he know that the decision would catapult him into a calling to help others engage with Wisconsin's unique assets.
Not long after stepping away from the TV industry, Nick took on a new professional journey with Wausau's Chamber of Commerce, where he was tapped to manage the area's talent attraction and retention efforts through a young professional engagement initiative. From there, Nick broadened the application of his creative community engagement strategies and tactics to impact all demographics within the Wausau area, not only young professionals. Through a generous grant from within the community, Nick created a community engagement department for the Marathon County Development Corporation and led innovative community and economic development efforts that helped spur new activity in the area, ranging from new businesses starting to vacant buildings being transformed into cultural hubs. Throughout his time with the Chamber of Commerce and the Economic Development Corporation, Nick was appointed to several community boards and statewide committees, in addition to being recognized as a 2016 "Wausau 20 Under 40" honoree and named a 2017 "Person of the Year" in the Wausau community.
In 2017, Nick and his partner, Liz, started an engagement and experience design firm called You Are Here. Since then, Nick has served as principal of that firm, helping municipalities, non-profit organizations and businesses across Wisconsin with creative community engagement strategies, as well as innovative community and economic development tactics.
Nick is a strong advocate for the future of medium-to-small sized cities, leading to his enthusiasm for Sheboygan County's assets and how they can be innovatively leveraged to create an even brighter future for the people, organizations, and businesses within it.