2021 Popup Shop Winner: Six Turtles Boutique, a size inclusive women's boutique, opening October 15th in downtown Sheboygan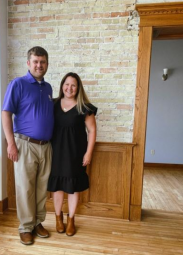 Sheboygan, Wisconsin - September 28, 2021 - Six Turtles Boutique, a women's boutique carrying sizes small through 3X, will be opening at 833 Pennsylvania Ave, Suite #102, in downtown Sheboygan, on October 15th.
Six Turtles Boutique will be an extension of Shop Lauren and Mike, an online boutique, owned by Sheboygan residents, Lauren & Mike Ries. They'll be carrying women's clothing in all sizes S-3X, as well as accessories, home goods, gourmet food, and other small gifts.
"We have truly enjoyed the last 5 ½ years offering fashionable, affordable, comfortable clothing, that is size inclusive, to our online community. We're looking forward to bringing the same options here to Sheboygan." said owner, Lauren Ries. "We want Six Turtles Boutique to be a place where you can go to find the perfect item for any occasion or any season of life that you're in. From the mom who's looking to spruce up her look at the pickup line, to the young professional who wants more wear to work options, or the retiree who's going on a well-deserved night out, we've got options for each of you!"
Six Turtles Boutique will open at 10am on Friday, October 15th. The first 25 people who come in the shop will receive a free goodie bag worth over $50 - no purchase necessary. Everyone who stops in on Friday the 15th or Saturday the 16th will receive an exclusive offer.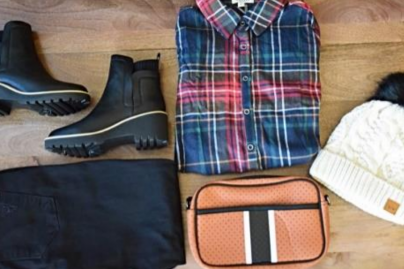 A recipient of Sheboygan's Pop Up Shop Program, Six Turtles Boutique is looking forward to giving back to the community that has helped them launch their brick and mortar location. Monthly community nights will launch in November, with the opportunity to support local individuals and organizations in need. "Through our online community we've been able to raise funds for organizations and individuals in need. We're looking forward to doing the same thing here in Sheboygan, said Lauren.
The City of Sheboygan received eight applications for the 2021 Popup Shop Initiative. Three finalists were selected by a review committee. One of the finalists withdrew his application. Six Turtles Boutique was one of the last two finalists along with a vintage/retro boutique shop. The vintage/retro shop was unable to move forward due to a lack of available space in the downtown to meet the needs of the business. City staff will continue to identify a location for the store to open in summer season of 2022.
"Downtown Sheboygan is excited to announce a new women's store with Six Turtles Boutique as they have operated an online store since 2016 and are taking the next step in a brick and mortar location", stated Chad Pelishek, Director of Planning and Development.
Six Turtles Boutique was also a recipient of the Mainstreet Bounceback Grant sponsored by the Wisconsin Economic Development Corporation (WEDC) providing financial support to businesses that move into existing vacant commercial properties. The popup shop initiative is a collaboration of the City of Sheboygan, Sheboygan County Economic Development Corporation and the Harbor Centre Business Improvement District.
More details on Six Turtles Boutique's opening can be found on their Facebook Page - www.facebook.com/shoplaurenandmike or on their website www.shoplaurenandmike.com. Six Turtles Boutique will be open 10-6 Tuesday through Friday and 10-4 on Saturday. Additional hours will be added closer to the holidays.
Contact: Lauren Ries, Six Turtles Boutique - 920-627-9988 lauren@shoplaurenandmike.com Chad Pelishek, City of Sheboygan – 920-459-3383 chad.pelishek@sheboyganwi.go