Supervisory Leadership Certificate is now being offered in Sheboygan
Sheboygan - The Sheboygan County unemployment rate continues to remain under 2.5% and factoring the overall worker shortage, the best way to retain employees is to invest in their professional development.
Why invest in current supervisors, managers, and emerging leaders? A good (or bad) manager affects employee performance and satisfaction, turnover, efficiency, productivity, and the overall health of the business. In a recent national managerial study, 1/3 of all supervisors or managers were perceived to be strong leaders – which means that over 2/3 of them are perceived as being weak leaders. Invest in leadership development to improve employee skill development and the overall effectiveness of the organization.
Solution: Earn a Supervisory Leadership Certificate.
To earn a Supervisory Leadership Certificate, attend the Core Workshop (Supervisory Leadership 101) and choose ten full-day electives within three years. Elective topics include building teams, resolving conflict, improving efficiency, managing diversity, maximizing performance, managing projects and many more.
Start by completing the Supervisory Leadership 101 training program. Supervisory Leadership 101 begins 2/12/2019 at the UW Green Bay| Sheboygan Campus.
Supervisory Leadership 101 offers guidance for aspiring or new leaders and pragmatic recommendations for leaders who seek to develop strong teams and drive outstanding results. Explore different leadership styles and discover your own unique style. Understand the transition into leadership and how your role and responsibilities are defined. Leadership is a conscious choice. Gain the tools and approaches necessary for professionals at all stages of the leadership lifecycle to understand your role, establish fundamental practices, integrate your actions with the organization's strategy and motivate and inspire your teams.
Increase your value to your company — grow professionally and personally.
Who Should Attend
Small business owners
Team leaders
Supervisors
Managers
Emerging leaders
Our workshops are designed for people who supervise others or want to move to that next level. The concepts and skills taught are also relevant to all who work with people in a team or matrix structure. Whether you own your own business, or work in an office, at an agency, in a health care facility, or manufacturing plant, you will find the workshops applicable to your environment.
##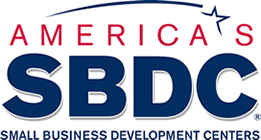 For Additional Information contact the UWGB Small Business Development Center. Phone: 920-496-2117. Website Brochure
All workshops are held at the UW-Green Bay, Sheboygan Campus, located at 1 University Drive in Sheboygan.