Sales and Marketing Boost for Small Firms
Economic Gardening for your business from on Vimeo.
Training Opportunity for 2nd Stage Growth Companies
Sheboygan County Economic Development Corporation has partnered with the Center for Business Intelligence at the Institute for Business and Entrepreneurship with the University of Wisconsin Systems to form the Sheboygan County Economic Gardening Network. One of the first of its kind in the Midwest, this new program is an opportunity for 'second stage' growth-oriented companies to get consulting, training, and research at little cost to them through a program called revBOOST.
We are offering economic grants to 3 companies yearly to complete the program. The 2020 grant sponsored by Associated Bank will cover a portion of the the fees and expenses of the Economic Gardening program. We are currently accepting applications to attend this acclaimed program.
To be eligible for the Sheboygan County Economic Gardening Network program revBOOST, participants must:
Be a for-profit, privately held company that has been headquartered in the Sheboygan County Area for at least the past two years.
Generate annual revenue between $500,000 and $50 million.
Employ between 4 and 99 full-time employees.
Demonstrate growth in employment and/or revenue during two of the past five years.
Provide products or services beyond the local area - to regional, national, or international markets.
Be referred by a participating network organization.
Apply Today by calling the SCEDC at (920)452-2479 or email York@SheboyganCountyEDC.com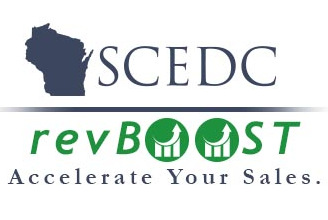 Sponsored by Associated Bank