Accelerate Sheboygan County Announces 2023 Winners
Accelerate Sheboygan County is pleased to announce the winners of its highly anticipated 2023 Business Challenge. The annual program, aimed at assisting entrepreneurs and innovators in taking their ideas and businesses to the next level, concluded with an exciting pitch event on Tuesday, November 14th.

Deanne Herber, who pitched Kids in Combat Boots, emerged as the first-place winner in the 2023 business challenge. Her transformative idea captured the attention of the panel of professional judges and earned Herber an impressive $6,000 prize from AccelSC, with an additional $1,000 from WBD. Close behind was Michaela Heling, of Protean Footwear, who secured second place and received $2,500 from AccelSC, along with $500 from WBD.
The final selection of the night was the Peoples Choice Award. Among the notable contenders, Josiah Pledl emerged with his compelling pitch on 45 Degrees Leadership Consulting Amplify Your Growth.
The additional Accelerate Sheboygan County finalists from throughout Sheboygan County, each with a unique business idea include:
Greg & Autumn Farrell – Coopers Original

Houston Hoskins – POMster

Josiah Pledl – 45 Degrees Leadership

Charles Hartman – Real Time Math

Keith Leistekow – Slute U

Cody Ellens – Kiddovative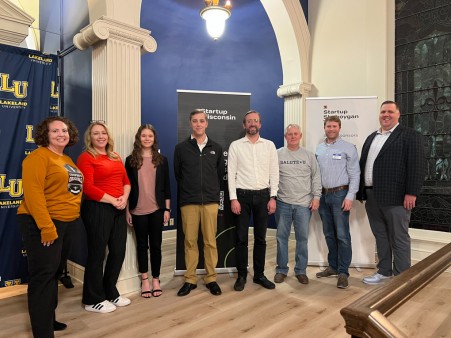 "It was a great showcase of some of the talented entrepreneurs in Sheboygan County," stated Ray York, business counselor for the SCEDC and SBDC at UWGB. "Our top two winners are advancing to the regional pitch event, which is on November 30 at Titletown Tech in Green Bay, and I would encourage all to attend this event and support our pitchers!"
Find out more here: https://www.thenewnorth.com/new-north-region-to-hold-local-regional-entrepreneurial-pitch-contests/
None of this would have been possible without the support of our sponsor, Wells Fargo, along with WBD, who provided funding for these pitchers to continue their ideas. We'd also like to thank Lakeland University, Jakes, SCEDC, and New North for their Partnership. Lastly, we'd like to extend our sincere gratitude to all the applicants and sponsors who contributed to Sheboygan County's expanded economic potential and growth.
Building upon the immense success of this year's challenge, Accelerate Sheboygan County is thrilled to announce that applications for the 2024 Business Challenge are now open. Entrepreneurs and innovators are encouraged to apply today at www.accelsc.com.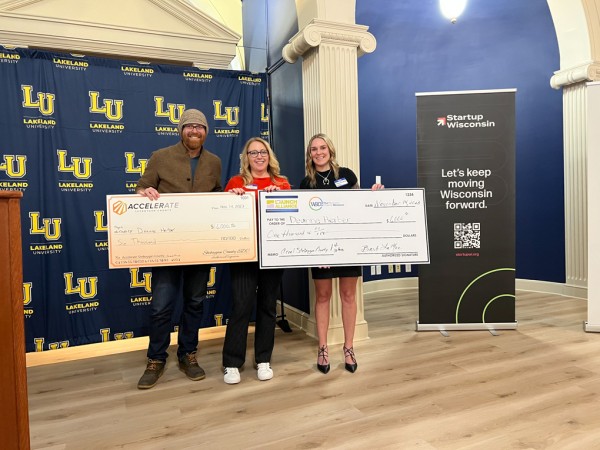 About Accelerate Sheboygan County:
Accelerate Sheboygan County is a public-private partnership focused on providing outreach and engagement solutions to attract, retain, encourage business resiliency, and foster a more diverse and inclusive community - all key ingredients for success.