Economic Gardening Helps Grow Sheboygan County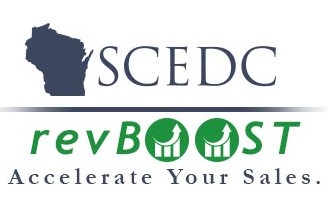 Sheboygan County, WI - We consistently see a strong entrepreneurship presence in Sheboygan county, ranking towards the top of many Small Business Development Center metrics. 2019 is no exception - starting out strong and accounting for 13% of Wisconsin business start-ups and 6% of the state's capital infusion.
Even with these strong metrics, the road to owning and maintaining a small business is not easy. In fact, we see 50% of small business leave the marketplace before they reach 5 years. Small business start-ups need to see consistent diversified growth or eventually they will fail. That's why the Sheboygan County Economic Development Corporation has encouraged Economic Gardening techniques with second stage firms in Sheboygan County.
What is Economic Gardening? According to Christine Hamilton-Pennell's article Strengthen Your Local Economy through Economic Gardening, "it is an entrepreneurial approach to economic development that seeks to grow the local economy from within. Its premise is that local entrepreneurs create the companies that bring new wealth and economic growth to a region in the form of jobs, increased revenues, and a vibrant local business sector. Economic gardening seeks to focus on growing and nurturing local businesses rather than hunting for "big game" outside the area."
Currently the SCEDC works with the Edward Lowe Foundation and the National Center for Economic Gardening to bring Economic Gardening programs to Sheboygan County. Sheboygan County has seen success and growth in some of our companies that have went through this program.
One of Sheboygan County's local entrepreneurs who participated in the program stated, "This program gets a 10/10 from me. If I had the opportunity to participate again, I would do it in a heartbeat. Coming into the program I thought it might pull me in many directions. It didn't. All the pieces fit together, and I received some highly valuable information. We have already seen results and are implementing more pieces as we speak."
To be eligible in the SCEDC Economic Gardening program, a business must be a for-profit, privately held company that has been headquartered in the Sheboygan County Area for at least the past two years, generate annual revenue between $500,000 and $50 million, employ between 4 and 99 full-time employees, and demonstrate growth in employment and/or revenue during two of the past five years. The business must also provide products or services beyond the local area to regional, national or international markets, and have references from a participating network organization.
Another regional Economic Gardening program that has seen great success is the Emerging Leaders program offered by the SBA in Milwaukee. Emerging Leaders Initiative provides free entrepreneurship education and training for executives of small, poised-for-growth companies that are potential job creators. This intensive executive entrepreneurship series includes nearly 100 hours of classroom time. It also provides opportunities for small business owners to work with experienced coaches and mentors, attend workshops, and develop connections with their peers, local leaders, and the financial community. For more information about the Emerging Leaders Initiative please follow link to the SBA or email Darryl.Mahaffy@sba.gov.
For more information about SCEDC entrepreneurial services please email or call at info@SheboyganCountyEDC.com or call (920)452-2479
By Ray York, Business Counselor for the Sheboygan County Economic Development Corporation (SCEDC) and the Small Business Development Center (SBDC) at UW-Green Bay