Opportunity for Entrepreneurs to Pitch Their Ideas at Hatch Pitch Sheboygan County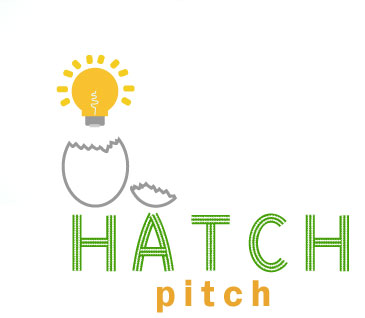 By Ray York, Business Counselor for the Sheboygan County Economic Development Corporation (SCEDC) and the Small Business Development Center (SBDC) at UW-Green Bay
Sheboygan County, WI – One of the objectives of the Sheboygan County Economic Development Corporation (SCEDC) is to create partnerships with other not-for-profits to stimulate entrepreneurship in Sheboygan County. The SCEDC has partnered with the New North and BrightStar Wisconsin (BSW) to bring an idea pitch contest to Sheboygan County. The event will be held at the Miley Barn at Nourish, located at 100 Alfred Miley Ave. in Sheboygan Falls, on November 14th from 4:30 p.m. – 6:30 p.m.
Hatch Pitch Sheboygan County will allow selected applicants to compete for a chance to win $2000 for first place, and $1000 for second place. The first and second place winners of the Sheboygan County event will go to the regional event in Green Bay to compete, against other local winners, for the chance to win $5000. The rules are simple: selected entrepreneurs have five minutes to pitch an idea in front of a panel of judges and a live audience. The SCEDC and the Small Business Development Center at UW-Green Bay will provide guidance to entrepreneurs that register for the pitch competition. To register for this event please follow the link, or contact the SCEDC at York@SheboyganCountyEDC.com.
The idea pitch contest in Sheboygan County is part of a larger program started by BSW called the Hatch Pitch Program (HATCH). HATCH is a community-based startup pitch platform that helps develop ideas into early-stage companies and acts as a pre-seed funding tool. It encourages those with an idea to develop and advance those ideas into business plans. The goal for BSW is to find high-growth ideas that have potential to create jobs in Wisconsin. "BSW and Wisconsin Economic Development Corporation (WEDC) are impressed with the success that HATCH had the past two years in supporting entrepreneurs in Wisconsin, and we look forward to seeing the same results this year with this innovative program," said Thomas M. Shannon, President & CEO, Brightstar Wisconsin Foundation. "We are pleased to partner with WEDC to provide more resources to entrepreneurs through programs like HATCH."
The SCEDC wants to connect startup ventures to community and statewide resources. The connection with HATCH will encourage current and new investors to bring capital to early-stage businesses in Sheboygan County.
BSW's goal is to stimulate the start-up ecosystem in Wisconsin, and they have a strong record of success. An example of success in 2018 is Josh Shefner from Blue Mangoes. He participated in the Chippewa Falls local HATCH but did not win; however, he won "People's Choice" honors from the audience. Shefner was recognized for his company's solar fruit dehydrators, which are designed and sold to customers across the southern hemisphere to aggregate their natural abundance of fruits into dried food products that can be packaged and resold in western markets. Since exposure gained at the Chippewa Falls HATCH, Blue Mangoes has made incredible progress in attracting investment and was included in the 2019 Target Incubator program.
BSW's investment portfolio is extensive, with total investments of over $6.5 million. BSW invests with one mission in mind: to serve as a super-efficient philanthropic conduit for generous Badgers everywhere, and to assist in keeping our best and brightest in Wisconsin by investing in companies that create high paying jobs that will help our state compete, prosper, and thrive in an ever-changing world.
Producing one patent every three days and more patents per capita than Madison, Sheboygan County is an epicenter of innovation and industry. "The SCEDC is glad to partner with the New North and BSW and host a Sheboygan County pitch event," said Gary Dulmes, Chair of the SCEDC. "It's very encouraging to see BSW's portfolio and how their mission can align with ours. We have the best, brightest, and most industrious workforce in the state, and it's important to retain them to help our companies compete globally."
Sheboygan County benefits from a strong entrepreneurial ecosystem. Partnering with the New North and BSW provides more options for area entrepreneurs to get their ideas in front of resources that could help launch their business idea. If you have an idea, please register for Hatch Pitch Sheboygan County and contribute to the continued growth in our County. Opportunity is a landmark of economic success and when Sheboygan County works together, we drive more success in our communities!
For more information please contact the SCEDC at York@SheboyganCountyEDC.com or call (920)452-2479.