Request an Acknowledgement Letter from the Wisconsin SBDC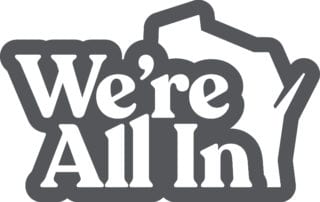 By Ray York, Business Counselor for the Sheboygan County Economic Development Corporation (SCEDC) and the Small Business Development Center (SBDC) at UW-Green Bay
Sheboygan County, WI – A key mission of the Sheboygan County Economic Development Corporation (SCEDC) is to provide opportunities to Sheboygan County entrepreneurs and help them make informed business decisions. The SCEDC has partnered with the Small Business Development Center (SBDC) at UW-Green Bay to assist with the acknowledgement letter that is needed for the Wisconsin Economic Development Corporation's (WEDC) We're All In Small Business Grant.
The We're All In Small Business Grant is funded by the federal Coronavirus Aid, Relief and Economic Security (CARES) Act. This grant program will provide 30,000 Wisconsin small businesses with $2,500 to assist with the costs of business interruption related to COVID-19.
Applications for the We're All In Small Business Grant are accepted June 15-23 and businesses are required to have a letter of acknowledgement from a community organization confirming that the business was in operation in February 2020. Businesses who still need an acknowledgement letter can visit this link to the Wisconsin SBDC website to fill out a short letter request form.
For more information about the We're All In Small Business Grant please follow this link.
Thank you to the WEDC for organizing the We're All In Small Business Grant and the SBDC at UW-Green Bay for providing timely guidance to Sheboygan County entrepreneurs on the various assistance programs related to the COVID-19 economic disaster. By collaborating with our partner organizations, we drive more success into our Sheboygan County Community!
COVID-19 assistance is ongoing; for more information please email sbdc@uwgb.edu or call (920)366-9065.
For more information about SCEDC entrepreneurial services please email at info@SheboyganCountyEDC.com or call (920)452-2479.