Rocky Knoll Excels with Five-Star Quality Rating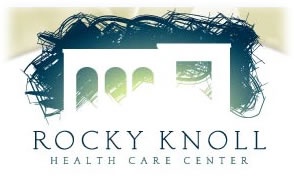 Rocky Knoll Health Care Center is proud to announce that it is the only Nursing Home in Sheboygan County to receive the highest possible overall rating of five stars by the Centers for Medicare and Medicaid Services (CMS). The Centers for Medicare & Medicaid Services developed the star rating system to provide consumers with an easy way to search for nursing homes that provide the quality of care they desire.
Recently CMS announced updates to the Nursing Home Compare website and Five-Star Quality Rating system. The most notable change was to staffing thresholds and skill-set. Despite a statewide shortage of nursing staff, Rocky Knoll has been able to recruit and retain highly skilled nurses. The Five-Star rating means that the facility ranks "Much above Average" compared to similar facilities nationwide.
County Administrator Adam Payne commented how proud he was of his co-workers at Rocky Knoll. "Our leadership team and all our staff really care about the residents we serve. I'm proud of the work they do and grateful for their hard work and dedication," Payne said. Sheboygan County Board Chairman Tom Wegner echoed Payne's sentiments. "Sheboygan County is fortunate to have Rocky Knoll. It is one of many outstanding nursing homes, but right now, the shining star. Two thumbs up to the conscientious staff for this achievement and their continued success."
If you would like to review Rocky Knoll's Five-Star rating or see how other facilities compare you can go to the Nursing Home Compare website: Medicare.gov
For more information, please contact Rocky Knoll Administrator Kayla Clinton at 855-716-7528, or County Administrator Adam Payne at 920-459-3103.