Sheboygan Area Training and Development (SATD) Presents a Dynamic Three-Part Series to Enhance Training and Development Strategies

The Sheboygan Area Training and Development (SATD) is excited to announce a three-part series aimed at empowering organizations to assess their training and development needs effectively. Hosted by the SATD, this event will equip businesses with the tools and insights to bridge the gap between current training programs and future aspirations. This event is free of charge and open to all businesses. Registration is required and food will be provided.
The series kicks off on Thursday, September 7, 2023, from 11:30 a.m. to 1:00 p.m. at the Lakeshore Technical College, Sheboygan Campus. In the first session, Christopher Ledvina, a distinguished educator, consultant, and industry partnership facilitator from UW-Green Bay, will guide attendees on techniques to assess their organization's training and development needs. Leveraging his vast experience and Certified Global Career Development Facilitator certificate, Ledvina will empower professionals to navigate their career paths with confidence and clarity.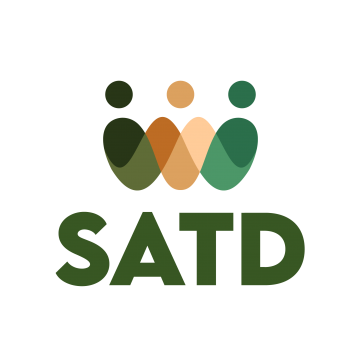 The second part of the series will take place on Friday, October 6, 2023, from 8:30 to 10:00 a.m. at Sargento Foods Inc. in Plymouth, WI. This engaging session will explore methods for identifying needs using the training assessment tools introduced in part one. An expert speaker, renowned in the field, will provide invaluable insights to help organizations address current training gaps.
The final series will be held on Thursday, November 2, 2023, from 11:30 a.m. to 1:00 p.m. at Toro in Plymouth, WI. During this collaborative discussion, participants will review discoveries made during the assessments and needs analysis conducted in the previous two roundtables. This session will emphasize innovative solutions, including various training and funding opportunities in the Sheboygan County area, as well as the benefits of cohorts. Business representatives will be encouraged to share their outsourcing educational training experiences and shed light on effective in-house practices.
Don't miss out on this opportunity to evaluate your organization's training and development strategies. Join us for the Sheboygan Area Training and Development (SATD) three-part series and unleash the potential within your workforce.
Registration is now open. Space is limited, so secure your spot today!
About Sheboygan Area Training and Development (SATD): The SATD is committed to providing top-notch professional development opportunities and resources to enhance the skills and knowledge of industry professionals across Sheboygan County. Through empowering sessions and collaborative events, SATD aims to foster a culture of continuous growth and innovation.