Sheboygan's Hi-Lo Bakery has New Owner
SHEBOYGAN, WI — The Sheboygan County Economic Development Corporation (SCEDC) and Small Business Development Center (SBDC) at UW-Green Bay aim to provide a wide variety of services, resources, and expertise to help encourage entrepreneurial opportunities in Sheboygan County, including new and existing businesses that offer unique services and experiences to the community. With the assistance of the SCEDC and SBDC, Zach Norman has become the new owner of Hi-Lo Bakery in Sheboygan, WI.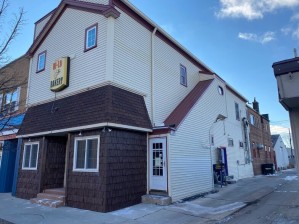 Hi-Lo provides wholesale Hard rolls and buns for large corporate functions, brat fries, benefits, and large get-togethers. The name Hi-Lo Bakery has been around since 1977, and the building in Sheboygan has been a bakery since World War II. "There's a lot of history there," said Zach Norman, the new owner. "Hi-Lo means High Quality, Low Price, and that is the mission. We strive to put the best quality product out there and keep the prices low for our customers."
As the new owner, Zach is looking to build on the strong, local foundation of Hi-Lo Bakery. "The previous owners did a great job at building the business and establishing great trust with their customers," he said. "I want to take that and scale the business to neighboring counties and move into a larger facility."
Zach plans to expand the Hi-Lo Bakery market into Manitowoc and Two Rivers Piggly Wiggly's as well as Woodman's in Green Bay by the end of the year. Excited about the potential growth under his new ownership, Zach is "looking to build a solid staff of driven, team players, and learners."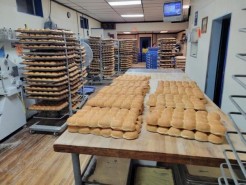 The Sheboygan Hard Roll is a staple in the bratwurst capital, and Zach is excited to be part of the tradition. "Since I was a boy, I was eating Hard Rolls, preferring them to bread," he said. "I lived in Missouri for seven years and besides my family, I missed Hard Rolls the most."
Zach credits the SCEDC and SBDC for helping him transition into this new ownership, especially Entrepreneurial Specialist, Ray York. "I was able to sit down with Ray and work through the financials," said Zach. "He helped guide me to everything I needed to start a business, whether it was creating an LLC or making a business plan. Honestly, I couldn't have bought this business without Ray's help. The SCEDC is a phenomenal resource for small business owners!"
To learn more about Hi-Lo bakery, contact Zach Norman at zach@hilobakery.com.
For more information about the SCEDC's entrepreneurial services, call (920) 452-2479 or email Ray York at York@sheboygancountyedc.com.
The Sheboygan County Economic Development Corporation (SCEDC) is a public-private partnership leading economic, community, and workforce development efforts in Sheboygan County to improve the well-being and long-term prosperity of businesses, residents, and communities. Through technical assistance, the SCEDC leverages a variety of tools to encourage business growth, startups, investment, skill development, and talent attraction. By applying the appropriate resources, the SCEDC helps fulfill Sheboygan County's growing economic and business needs.
###