Sheboygan's Old World Creamery announces expansion into butter manufacturing
Major investment helps expand food manufacturing cluster here
Sheboygan, WI – May 23, 2018 – Two years ago, Steve Knaus launched Old World Creamery in the former Dean's Dairy Plant in Sheboygan. The business has been focused on processing 55# blocks of butter into quarters and packaging into ½ and one-pound packages. Knaus' firm has also put Sheboygan on the map by selling the much renowned "Irish Butter."
After successfully expanding markets, Knaus now plans to expand the business into butter manufacturing. Old World Creamery is anouncing a major investment into their already upgraded plant in order to manufacture, rather than just process, butter here.
"The market support for our products has been overwhelming," stated company President Steve Knaus. "We have found highly skilled dairy workforce here, and now, to ensure consistent high-quality butter products, we are pleased to soon begin manufacturing our butter right here in Sheboygan."
Sheboygan County Economic Development Corporation assisted Old World Creamery with financing aspect of the business expansion. "Like many successful companies here, the company is owned and operated by a closely-held multi-generation family," noted SCEDC's Business Development Manager Jim Schuessler. "Despite continued downtrend of fluid milk markets, this project places Sheboygan County into a growth portion of the dairy business."
Senior lending for the project was funded by the State Bank of Mauston. The financial plan also included a loan through the City of Sheboygan's Revolving Loan Fund.
"I want to acknowledge Chairman Roberta Peneski-Flicky and the other members of the Sheboygan Redevelopment Authority," added Schuessler. "Food manufacturing is less impacted by recession, and this project will help expand Sheboygan County's strength in the food sector."
The construction project is underway, and butter manufacturing is expected to begin before the end of the year. Overall, the project is expected to create more than two dozen jobs over the next few years.
##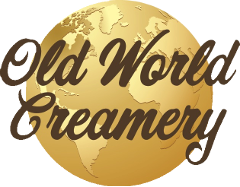 For Additional Information, Contact:
Steve Knaus
608-575-8008
steve@owcreamery.com
The Sheboygan County Economic Development Corporation (SCEDC) is a countywide private/public partnership, leading economic development efforts to improve the economic wellbeing and long-term prosperity of the businesses, residents and communities of Sheboygan County, through collaborative retention, expansion and attraction efforts for business and employment development. The SCEDC leverages a variety of tools available to encourage business growth and job creation. Key performance indicators tapped by SCEDC track and measure businesses assisted and resources leveraged. By applying many tools to assist businesses and communities and help them succeed, SCEDC achieves increased economic prosperity for Sheboygan County.