Whistling Oak Apartments Broke Ground in Town of Sheboygan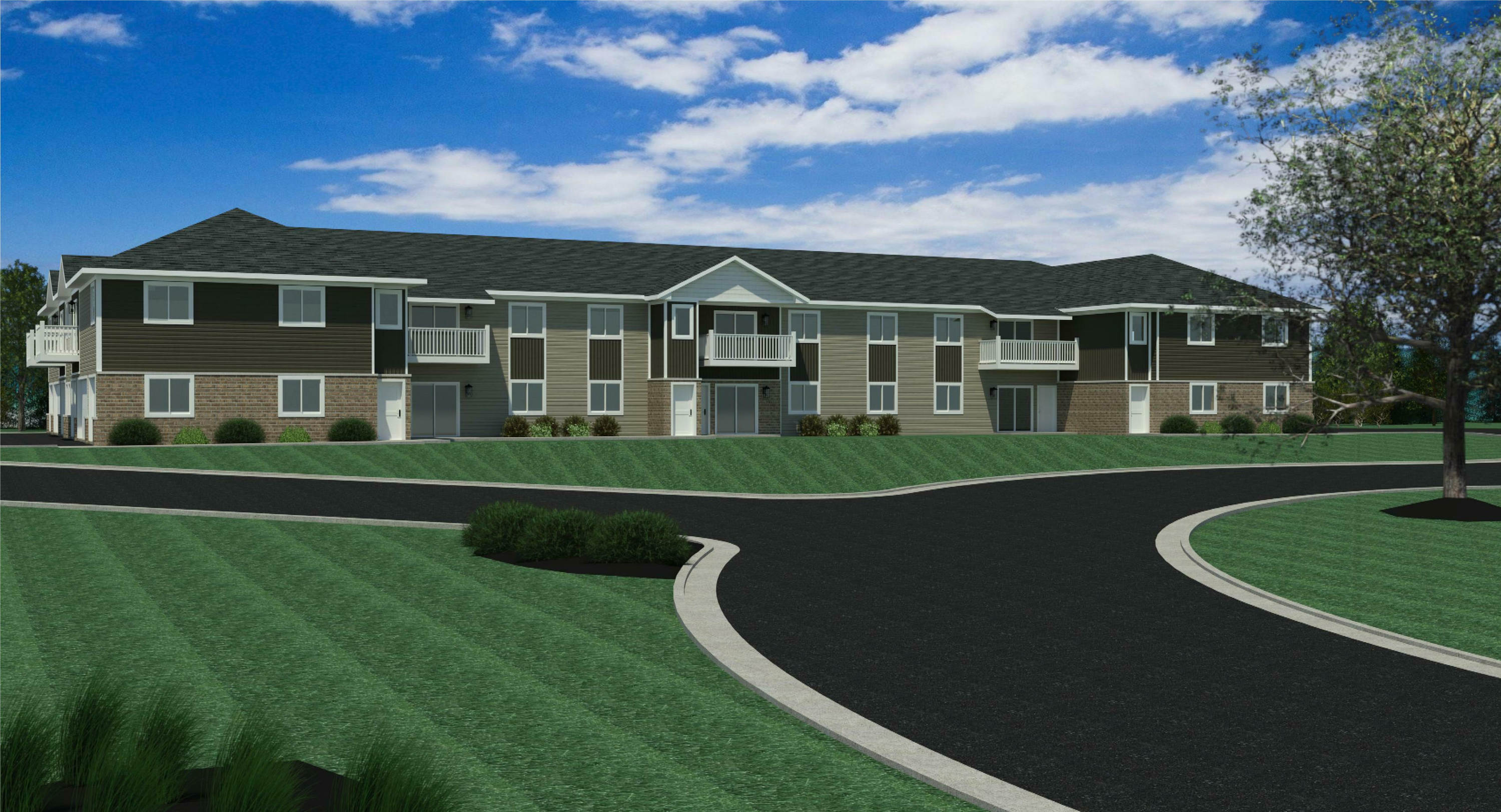 Town of Sheboygan - Wisconsin Lakefront Property Management owner, Eileen Robarge, saw a problem. Their existing Sheboygan property, Windward Cove is always fully occupied and often has quite the waiting list. When there is a vacancy, multiple applications on the apartment home are not uncommon. In addition to being fully occupied Windward Cove has received over 100 inquiries in just the past three months from people looking for a quiet, quality community without all the "extras" at an affordable price.
The solution is the development of a Sheboygan FIRST, locally built, product that will include 98-new units adjacent to Windward Cove. The new entity will be called Whistling Oak Apartments. "Our vision is simple, we want to provide the Sheboygan-area with additional apartment homes to meet a substantial need in the community for apartment homes that have quality amenities and are priced more appropriately for the average income of the area," explained Eileen, "Our units will be fresh with clean lines and modern amenities but will be offered at a the price point we know our future residents are comfortable with during good economic times and in bad."
Many of the new apartments in Sheboygan County have rent rates that exceed $1,400 per month for a 2-bedroom. Eileen believes by using a modest style design, existing property management expertise, and many local contractors she believes that a 2-bedroom can be put on the market for under $1,000 per month. Some two-bedroom units will have attached garages and feature up to 1,350 square feet of living space resulting in slightly higher rent for those select units.
"We are excited to have an existing business continue to invest in the Town of Sheboygan," stated Town of Sheboygan Chair, Dan Hein. "The town is really focusing on developing the Hwy 42 corridor and is one of only a handful Wisconsin Townships that are using the TID tool. We want to thank Wisconsin Lakefront Property Management for providing a welcomed morale boost after several months of primarily negative economic news related to COVID-19."
Whistling Oak apartments will have five buildings totaling 98 units. 54 units will be two-bedrooms with the remaining being one-bedroom units. Every unit will have a private entrance. Units will feature a modern California style, stainless kitchen appliances, full size washer and dryer in each unit, open floor plans, vaulted ceilings in the uppers and oversized walk-in closets. Units are expected to be ready no later than the Spring of 2021. Those who are interested in more information are encouraged to contact the Windward Cove Apartments leasing office at 920-883-9154.
As the project is a Sheboygan FIRST project, Sheboygan County contractors seeking to be a part of our contractor team are encouraged to contact the projects General Contractor, Keith Duquaine of Duquaine Development at aptbuilder2@yahoo.com or by phone at 920-371-1973.