HTT Seeks Nearly 40 Additional Direct-hires Across Three Shifts
Job Fair and Open House on Wednesday, September 26 – Onsite Interviews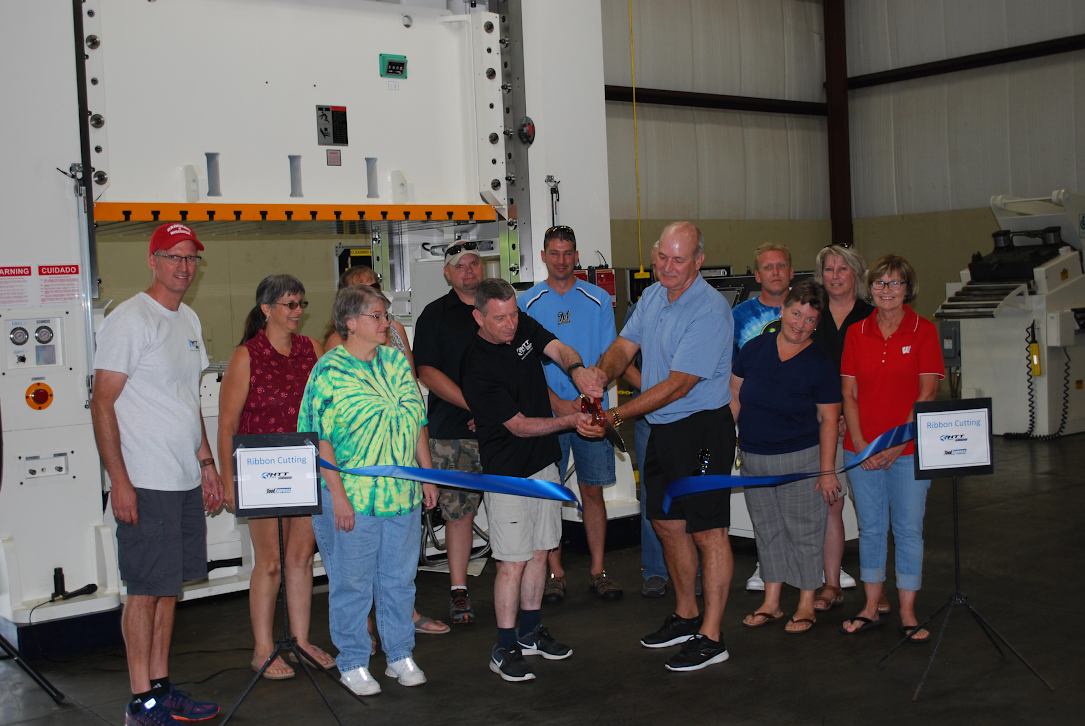 Sheboygan, WI – HTT, a growing contract metal stamping and fabrication manufacturer that creates precision metal parts and solutions, is holding a direct-hire event on Wednesday, September 26th from 7:30a-5:30pm. The facility is located at 1828 Oakland Avenue in Sheboygan.
HTT is seeking candidates for powder coating, tool and die, set up technicians, maintenance technicians and machine operators. All positions are direct-hire; nearly 40 openings are available across three shifts at facilities in both Sheboygan and Sheboygan Falls. People interested in a career in manufacturing will be welcome to bring a resume to the job fair or complete an application on site or through SomeplaceBetter.org. HTT will also be hosting an open house in conjunction with the hiring event.
The firm's local ownership is committed to investing in the business and its employees. HTT's President, Greg Noble thanked employees and their families during a recent ceremony where new technology was unveiled. "I appreciate your dedication, hard work, and commitment to bring high quality metal solutions to our customers. I also want to thank the special support received from your families. Together the commitment contributed to the growth and continued success of the business. HTT continues to invest, change and grow with our people, equipment and facilities."
HTT prides itself on local roots and values. Better People making Better Metal for Better Lives. That's what we believe in at HTT. It's an exciting time to join our team that is committed to making a difference in your life! HTT is looking for individuals who have perseverance with a desire for accomplishment. We need courageous, innovative people with integrity and accountability to gain respect and trust in a teamwork environment. HTT backs this belief by offering an employee referral program, tuition reimbursement program, low-cost near-site health insurance clinic and a retirement program.

HTT also offers employment staffing services through Seek Careers.
Angie Radl, HR Manager
HTT World Stamping
920-453-5365
aradl@htt-inc.com
##