T. Sheboygan - 99 Acres
Town of Sheboygan, WI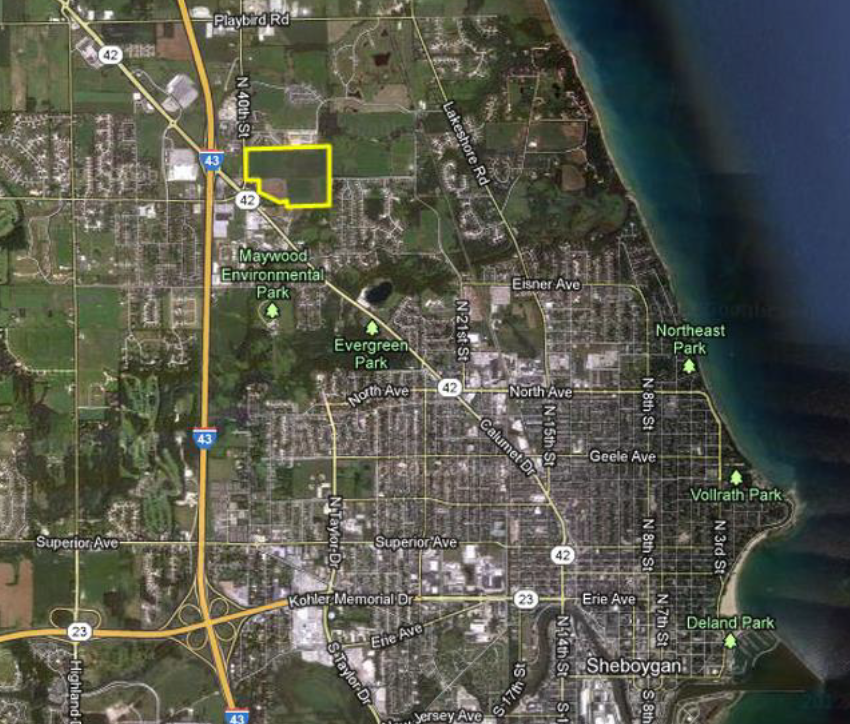 INTENT
The Town of Sheboygan invites qualified developers and development teams to partner on the development of a ~99 acre green field site located at 4305 N. 40th Street, Sheboygan, Wisconsin. Through the development of the site, the town seeks to:
Develop the site in such a manner as to link the retail/commercial nature of Hwy 42 on the west side of the property with the residential nature on the east side of the property.
Leverage the sites interstate visibility to maximize the absolute best use of the property.
Provide for high quality commercial and residential uses for current and future residents of the township.
The town sent out a Request for Proposal(RFP) without a successful response. Much more information about the property is included in the RFP document.
Developers interested in the parcel are encouraged to contact:
Michael J. Bauer
Town Attorney Town of Sheboygan
Hopp Neumann Humke LLP
2124 Kohler Memorial Dr. Suite 310
Sheboygan, WI 53081
920-457-8400
E-Mail