JOSEPH PROJECT CREATES OPPORTUNITY FOR SHEBOYGAN COUNTY WORKFORCE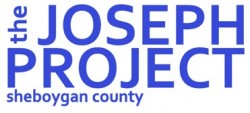 Sheboygan County, WI – A key mission of the Sheboygan County Economic Development Corporation (SCEDC) is to create proactive workforce recruitment campaigns in partnership with area firms. The SCEDC has partnered with the Pentecostals of Sheboygan County (POSC) to assist with the Joseph Project Sheboygan County, a workforce initiative that provides essential skills training to help connect people to the career opportunities in Sheboygan County.
Through this program, determined individuals participate in a week of 4-hour training sessions. The sessions are held in the evening hours and are free to the participants. This training will cover topics of teamwork, time management, financial management, conflict resolution, and spiritual fitness. Participants in the program are given a job interview with employers who are hiring for well-paid manufacturing careers. This class will have interviews available with Johnsonville, Dutchland Plastics, CertainTeed, Old Wisconsin Sausage, and Plymouth Foam.
"We are absolutely thrilled to partner with all of our volunteers and employers to offer the Joseph Project to Sheboygan County residents," stated Pastor John Putnam of POSC. "We believe that this project will change the lives of individuals and families within our community."
The Joseph Project of Sheboygan County's class will run from January 25-29th, 2021. Intake/sign-up for this class will be on January 19 & 21 at Pentecostals of Sheboygan County Church located at 621 Broadway St, Sheboygan Falls, WI 53085. Potential participants will need to arrive for intake no later than the start time of either 10 AM or 6 PM.
If you have an interest in a career, opportunities to volunteer with the program, or would like more information regarding the Joseph Project Sheboygan County, please contact Russell Zimmerman with POSC at (920) 467-9090.