K Lorraine Salon, Spa and Boutique springs to life in downtown Sheboygan Falls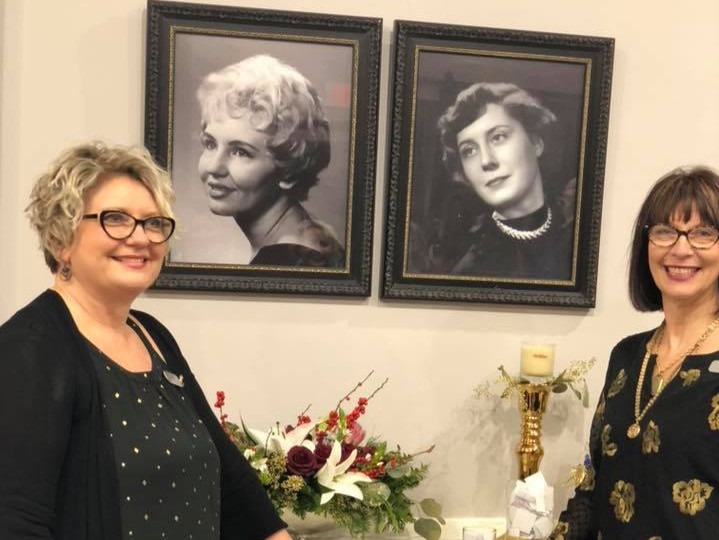 Drawing on the creativity and ambition that has driven them to long and successful careers in the salon and spa industry, Kathryn Hillstrom and Vicky LeMahieu have joined forces to launch K Lorraine Salon, Spa and Boutique in an iconic downtown Sheboygan Falls building.
Hillstrom and LeMahieu, who are former co-owners of Salon 511 in Sheboygan Falls, opened their new business venture in the historic Richardson building located at 202 Pine St. in Sheboygan Falls on Dec. 1, 2018.
"We never thought an opportunity like this would ever come our way, but it has," Hillstrom said. "Vicky and I were seeking an opportunity to open a new salon, spa and boutique and we really wanted to stay in Sheboygan Falls. We've always loved the Richardson building. It has so much history having been built back in 1894. It became well known as Schlichting's store in the 1950s and 1960s and most recently it served as the Richardson Kitchen & Bath Showroom."
With a clear vision in mind, Hillstrom and LeMahieu embarked on an extensive two-month remodeling project, which has transformed the Richardson building into the salon of their dreams.
"Our goal is to give people an opportunity to relax and slow down a bit when they walk through our door," Hillstrom said. "We have a really nice and comfortable waiting area where people can sit and unwind prior to their appointment. We have 3,000 square feet to work with, which creates extra space that I think our customers are going to really love."
K Lorraine clients can anticipate the same top-notch service that they have grown to expect from both LeMahieu and Hillstrom.
"We will be offering the same type of salon services that we have throughout our careers," LeMahieu said. "We will have all the hair care services people are familiar with, as well as spa services like facials, pedicures and manicures. We also provide massage therapy, as well as waxing services. On top of that, we will be scheduling wellness classes once a month and we are aiming to open a boutique in the atrium area in the fall."
K Lorraine, which is a full Aveda Concepts salon, serves as a nod to the two important women in Hillstrom's and LeMahieu's life.
"The name K Lorraine is a combination of both of our mothers' names," LeMahieu said. "We are proud to name the business after them and their photos are prominently displayed in the salon."
Hillstrom and LeMahieu sought assistance from the Sheboygan County Economic Development Corporation in styling their business plan for K Lorraine.
"It was a pleasure to work with Kathryn and Vicky," said Ray York of the Sheboygan County Economic Development Corporation and business counselor for the Small Business Development Center at UW-Green Bay. "They had concerns starting new, but they had a clear vision of what they wanted to accomplish, and experience in their craft most would love to have. It was great to see the effort and work ethic that Kathryn and Vicky put into the planning process. Their efforts paid off. Their space is beautiful and they chose a great historic downtown Sheboygan Falls location."
Hillstrom and LeMahieu will host a grand opening celebration at K Lorraine this Saturday, Jan. 19 from 4-7 p.m. featuring hors-d'oeuvres, music by JJARU and raffle drawings on the hour.
For more information, call K Lorraine Salon, Spa, and Boutique at 920-550-2533, visit the K Lorraine Facebook page or view the new website klorrainesalonspaboutique.com.
##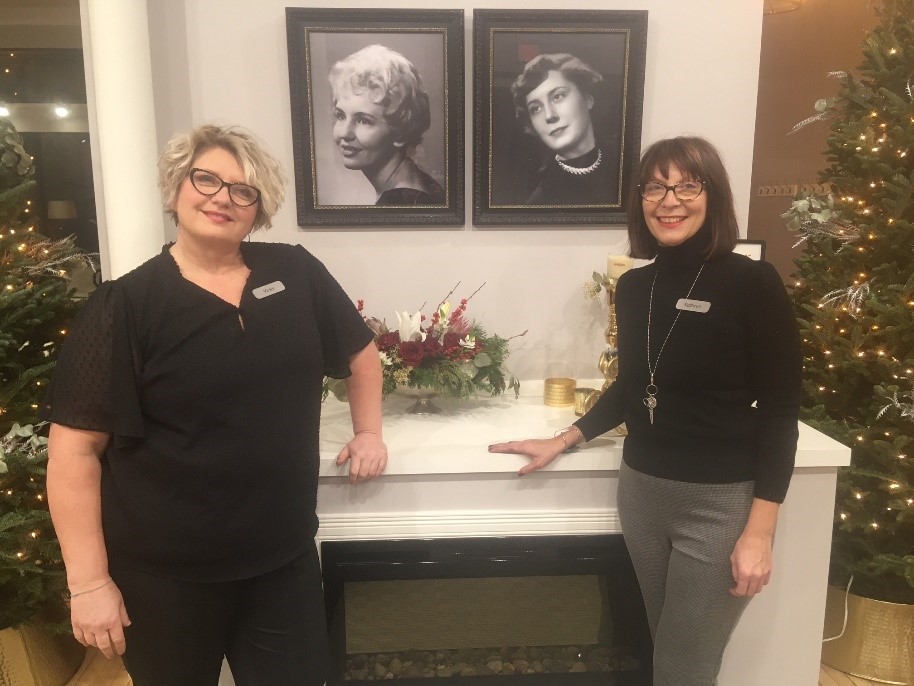 Photo Courtesy by K Lorraine - Vicky LeMahieu (left), Kathryn Hillstrom (right).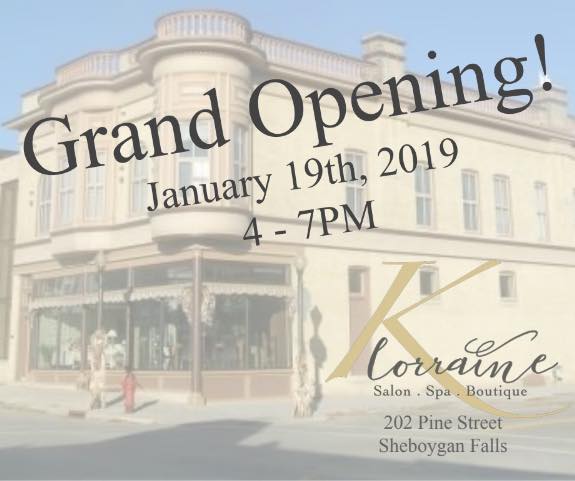 The Sheboygan County Economic Development Corporation (SCEDC) is a countywide private/public partnership, leading economic development efforts to improve the economic wellbeing and long-term prosperity of the businesses, residents, and communities of Sheboygan County, through collaborative retention, expansion and attraction efforts for business and employment development. The SCEDC leverages a variety of tools available to encourage business growth and job creation. Key performance indicators tapped by SCEDC track and measure businesses assisted and resources leveraged. By applying many tools to assist businesses and communities and help them succeed, SCEDC achieves increased economic prosperity for Sheboygan County.