Safety Fresh Foods brings new technology supporting area food industry
Multi-generation food company invests in Plymouth
Plymouth, WI – March 5, 2018 – A new company will soon be coming to life in the former Borden's facility on Plymouth's south side. Safety Fresh Foods, owned by Sammark Holdings LLC will introduce new technology, high pressure pasteurization (HPP), to help ensure food is free of harmful pathogens.
HPP is a cold pasteurization technique by which products, already sealed in its final package, are introduced to a vessel and subjected to a high level of isostatic pressure transmitted by water. First introduced in Europe, this technology is in use by many companies, however, none located in or near Sheboygan County.
Operated by Sam Maglio, Jr. and Mark Maglio, Sammark Holdings LLC is a Wisconsin-based food manufacturing and marketing entity involved in bakery, confection, juice, sauce, and alcohol products. Sam and Mark represent the fourth and fifth generation of a family business that started in 1902 with Giacomo Maglio settling in Chicago and selling the day's best quality fruits and vegetables from a push cart.
"We are thrilled to be a part of this vibrant area of successful food companies," noted Sam Maglio. "This area is renowned for food innovation and we look forward to supporting continued economic growth."
Born and raised in Milwaukee, Mark Maglio grew up in the wholesale produce industry, spending summers with his father at the warehouse. He earned a degree in finance from Boston College where he also managed to spend four years on their football team. "People here have been very welcoming, and I certainly am pleased to be part of supporting a safe food chain," noted Mark.
Senior financing for the company was provided by First Business Bank with a minor investment through both the City of Plymouth and Sheboygan County revolving loan funds. Sheboygan County Economic Development Corporation (SCEDC) worked with the Sammark to help complete the application process, as well as introductions to area food manufacturers. "It has been a pleasure working with Sam and Mark," noted SCEDC's Business Development Manager Jim Schuessler. "As a closely-held multi-generational company they are very similar to existing companies here that have our economy soaring. HPP will both help support safe foods for the consumer as well as future product innovation."
To schedule an appointment with the SBDC or to find out what SCEDC's entrepreneurial services team can do to assist business development, contact Jim Schuessler, SCEDC Business Development Specialist at (920) 452-2350.
##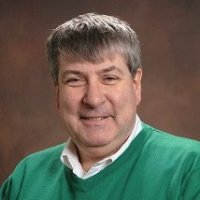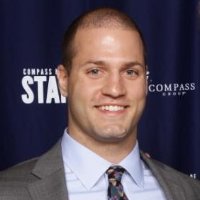 For Additional Information,Contact:
Mark Maglio
262-977-7592
mark@sammarkholdings.com

The Sheboygan County Economic Development Corporation (SCEDC) is a countywide private/public partnership, leading economic development efforts to improve the economic wellbeing and long-term prosperity of the businesses, residents and communities of Sheboygan County, through collaborative retention, expansion and attraction efforts for business and employment development. The SCEDC leverages a variety of tools available to encourage business growth and job creation. Key performance indicators tapped by SCEDC track and measure businesses assisted and resources leveraged. By applying many tools to assist businesses and communities and help them succeed, SCEDC achieves increased economic prosperity for Sheboygan County.
Securities and investment advisory services offered through Woodbury Financial Services, Inc. (WFS), member FINRA/SIPC. WFS is separately owned and other entities and/or marketing names, products or services referenced here are independent of WFS.