SCORE Offers Free Virtual Workshops for Business Planning and Development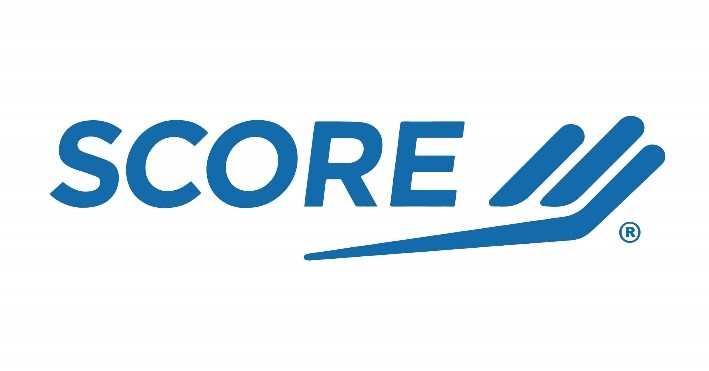 By Ray York, Business Counselor for the Sheboygan County Economic Development Corporation (SCEDC) and the Small Business Development Center (SBDC) at UW-Green Bay
Sheboygan County, WI – One of the objectives of the Sheboygan County Economic Development Corporation (SCEDC) is to stimulate entrepreneurship in Sheboygan County. The SCEDC has partnered with Service Corp of Retired Executives (SCORE) who is expanding its entrepreneurship programing in Sheboygan County and plans to run a virtual classroom for some of their Saturday workshop series.
The majority of the virtual classroom workshops will be hosted at Sheboygan South High School (SSHS) located at 1240 Washington Avenue, Sheboygan, WI 53081, room 106, and is in coordination with their INCubatorEDU@SHS program. The 2019 SCORE virtual classroom workshops will be free to the general public, and held on Saturdays from 9:00am to noon on the following dates:
November 2nd – Small Business Financing Basics (hosted at SSHS)
November 9th – Legal Basics, Creating Your Brand, Entity Selection, and Contracts (hosted at SSHS)
November 16th – Financial Statement Basics (hosted at SSHS)
November 23rd – Digital Marketing Trends (hosted at Glas Coffeehouse Conference Room Sheboygan)
This extra programing in Sheboygan County is due to the undertaking of Collette Sizer, Sheboygan County's newest SCORE volunteer. "I am very fortunate to have worked with many great SCORE volunteers to make this programing happen," stated Collette. "It was a group effort and I appreciate the help of local resources such as fellow SCORE volunteer Jim Rosetti, SSHS Business Education Instructor Graig Stone, the Sheboygan County Chamber, and the SCEDC. I am glad I can play an integral role as SCORE is working to expand our mentoring services in Sheboygan. The workshops cover a wide range of topics including marketing, brand creation, legal basics, small business finance and more. The cost to attend a workshop is normally $35.00; a selection of these workshops will now be offered virtually in Sheboygan for no charge."
The virtual workshops were supported by a SCORE grant with the intent to extend the SE Wisconsin SCORE outreach. The SE Wisconsin SCORE chapter would like to provide services to populations they are not currently reaching. Additionally, there is a special interest in providing more services for those who would like to start or grow a food business. The cost of workshops, speakers, translators, materials, space and mentoring is covered by the grant. SCORE will generate a new grant for next year to continue their outreach.
The SCEDC has an in-house SCORE volunteer and works with SCORE to expand its entrepreneurship resources in Sheboygan County. The SCEDC recognizes that when small businesses receive mentoring, their chances for success increase exponentially. For over 50 years, SCORE has served as America's premier source of free business mentoring and education. SCORE is the nation's largest network of volunteer business mentors, with more than 10,000 volunteers in 300 chapters.
"We feel the SCORE partnership is a tremendous value for any entrepreneur in Sheboygan County. SCORE guidance and their resources are another way to help entrepreneurs succeed," said Gary Dulmes, SCEDC Chairman of the Board.
As a call to action, and to encourage small business growth, the SCEDC asks our experienced small business owners and executives to become a SCORE mentor. If you are a small business owner seeking a mentor, there are many resources available to you in Sheboygan County! Please reach out to the SCEDC to connect with local resources that can help with your business development. When Sheboygan County works together, we drive more success in our communities!
For more information about SCORE Sheboygan County virtual workshops please contact Collette Sizer at collette.sizer@scorevolunteer.org or call (630)301-1078.
For more information about, donating to, or coaching/mentoring opportunities for, the INCubatorEDU@SHS program please email Jason Duff, Academic and Career Planning Coordinator, at jduff@sasd.net or call (920)459-6493.
For more information please contact the SCEDC at info@SheboyganCountyEDC.com or call (920)452-2479.